Dear International Couples' reader, this is a guest post by our new contributor Harjit Sarang.
I was recently contacted by BBC Asian Network for comments regarding the practice of paying a dowry.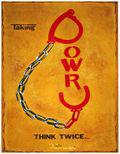 I remember my father telling me that a bank account and address book were two things that an Indian father gets ready when his daughter is born. A bank account to save for the wedding and dowry, an address book to start making contacts with men who have sons of the same age as his daughter.   Even as a teenager, I was insulted at the thought of a dowry payment being made for me.
 The tradition of arranging a marriage is in decline for many reasons not least because more Asian marriages are ending in divorce. The stigma of divorce is no longer what it was particularly, as communities are integrating and the focus is shifting from
family / society based decisions, to more selfless decisions putting the child's best interests first.  The sexism in our culture is also on the decline as daughters get educated, move away from home and prove themselves to be independent strong ladies who don't need to be cocooned and 'married off' to someone who will look after them for a dowry.
Dowry payments are customery however, the focus has shifted. If a Groom's family request a dowry, in my opinion, it's time for a quick exit!  Expensive gifts are given at Asian weddings and that continues. You may want to gift things and register them in your daughter's name if you are gifting a house or a car for example.  You may also wish to consider a prenuptial agreement to cover such items if the marriage breaks down within the first 5 years perhaps.
I know of families who have spent in excess of £100k on a wedding (including dowry) that didn't survive the honeymoon. There is no automatic right to a refund of wedding expenses or a dowry.  A good family law solicitor may be able to
negotiate the return of a dowry for you if the marriage has been short. Needless to say, specific legal advice is required when parting with large sums of money in order to plan to reduce the risk of losing the funds on breakdown of marriage.
In the strictest of Asian families' we still sadly see forced marriages. Fortunately, a way out is available as the law is focusing on identifying and providing remedies for these victims.  If the bride and groom have a free choice as to marriage, the freedom to date and make an informed decision, the marriage is less likely to break down.  If you want to gift a dowry, do remember that it is not something that you are guaranteed to get back if the marriage breaks down.
Share with us your cultural shock experiences, leave a comment!
- - -
Harjt Sarang, Family Lawyer, UK, India

Harjit is a member of the Law Society Family Law Panel and a Resolution accredited specialist.  She believes in a holistic approach to family law ensuring that all aspects are expertly dealt with whether you are wealth planning at the start of a new relationship or deciding what is best for children at the end of a relationship. Harjit also advises on the fast-developing field of fertility law taking a keen interest in developing her specialism in surrogacy cases in India, the UK and other countries. She is passionate about family law and equality. Harjit continues to work with same sex couples with co-parenting agreements, donor agreements and by providing bespoke advice in surrogacy cases. If there is a public interest angle to a matter, Harjit will consider undertaking matters on a pro bono basis. She can be found at Best Solicitors LLP.