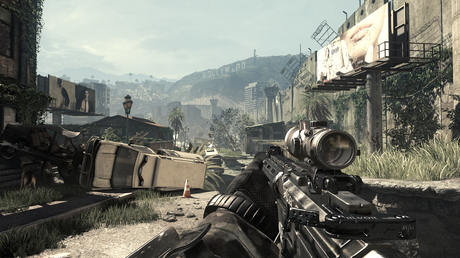 Xbox Live Deals with Gold for the week of April 20 are now live with mostly Call of Duty games.
Various Call of Duty games are on sale on Xbox One and Xbox 360 through Xbox Live this week. Indie games Never Alone and We Are Doomed managed to sneak in as well.
With the exception of Ghosts standard edition, deals are available to Gold members only. You have until April 27 to take advantage.
Xbox One
Call of Duty: Ghosts Digital Hardened Edition – 40%
Call of Duty: Ghosts – 60%
Never Alone (Kisima Ingitchuna) – 40%
We Are Doomed – 10%
Xbox 360
Call of Duty: Ghosts – 60%
Call of Duty: Black Ops II – 66%
Call of Duty 3 – 50%