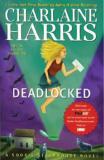 The first review of Deadlocked has been posted by Pure Textuality!
To be honest, we weren't going to post this because: 1) It's too early. There's still 2 months to go and waiting really sucks. 2) It's not fair to those of us who don't have their hands on the ARC. 3) You are going to FREAK OUT when you read it! (Not in a good way either.)
BUT…we decided that since this is going around Tumblr, Twitter, LiveJournal and the Sookieverseblog forum, we may as well post it here too! (It's not like some of you haven't read it.)
After contacting the reviewer, I can tell you…don't worry, all is not what it seems! We must keep the faith that Charlaine will do our couple justice (since their relationship is spread out over 11 books), and will be ending the series on a dramatic, suspenseful note! As I've told you before…Charlaine is flying this airplane and we're in for a very bumpy ride! So, buckle up those seat belts…we've now entered the Bermuda Triangle! (Hopefully, we won't disappear!)
Don't worry, this review does NOT contain specific spoilers, nor does it reveal too much! However, it IS a review, so we should warn you…if you don't want to know – don't read below!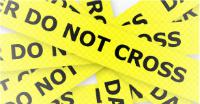 You can read the review here!
This reviewer is most definitely on Team Eric, and if she's happy with it, I am too. You have to remember that Charlaine will want to keep us guessing until the very end. It reminds me of watching soap operas in the past. She has to keep things interesting. While things may seem bleak for our couple right now, fear not… "It's not over until the fat lady sings."
What do you thoughts? Share your thoughts below!