Hey Eric and Sookie Lovers!
It turns out we were not the only ones who got locked with Charlaine Harris's Deadlocked, the 12 book of the Sookie Stackhouse series.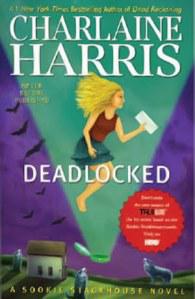 Read the presses! Because Deadlocked has entered the New York Times Best Sellers list for Hardcover Fiction at the Number 1 spot!
We here at Eric and Sookie Lovers are ecstatic at this news and couldn't wait to share it with all of you!
Of course, it's very fitting we learn of this accolade today… the same day they announced the release date of the final book of our journey with the Viking Vampire and Telepathic Barmaid.
Many congratulations to Charlaine!