Are you excited about this new year ahead of us, do expect much from God and His blessings upon your life, do you beleive this is the year for your breakthrough?
If you are, we want to be involved of celebrating all good things God will put in your way! We would love to hear how God has ansewerd your prayer time after time. It says in the bible that we shall give away the gift we have recieved ourselves. So it is so important that we testify to our families and friends and everyone who is crossing our paths what God has done in our lives. Our testimony and experiences with God´s Love and Grace will always encourage and strengthen others who is hungry for more of God in their own lives. And it will plant seeds in those who do not no God, Yet. A seed of thruth will be planted and in God´s perfect timing it is time for harvest! Bad comments and wrong attitudes about our own Godly moments, should not put us down, it should not make us silent. We are carrying a message and people don`t know what it is about if we don`t share it! As soon as we have accepted Jesus Christ as our Lord and savior, it is not about us anymore, it is about them who don`t know Him, Yet!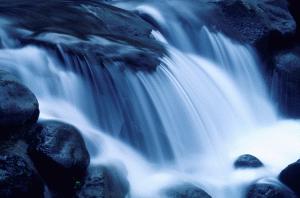 The sad part is that in our churches, in the body of Christ we pray and worshiping God with people who's faith has developed into a faith like the Dead sea. Maybe you don`t know why it is called the Dead sea or the Salt sea. Dead sea has a percentage of 33,7% salt in the water. One of the saltiest sea on planet. A sea that divide Israel, Jordan and Palestine. A sea where nothing can live. Basically it is too salty. The water is not going anywhere. It has none outflows. Primary inflows comes from the Jordan river, but with no outflows the water stays in its new environment, and it becomes 'dead'. Water that not long ago would be perfect to water a tree or a flower or even a thirsty cow passing by the river bank of Jordan is suddenly not able to keep something alive, it will rather poison the living organism who is watered from it. Too much salt for a human body can cause severe health problems, it can lead to death.
Back to our spiritual life and the word of God. Jesus is constantly taking about Him as the living water, He is clear of how no one will thirst again who comes to Him and drink. The Bible also describe our relationship with the Holy as a powerful stream that runs from within of fresh and clear water. Pease is also describe as a running water, a mighty stream from within. This powerful stream is coming from a well that never runs out of fresh water, and this stream has many outflows the water is always in movement. That is how it stay fresh and healthy. You pass it forward, what you have been receiving you give away. This water can bring any dry land back to life.
Our calling is to be a stream with many outflows, He is the water, but we make ways for it to reach thirsty people. He is the water that will make 'new ways in the wilderness and streams in the wasteland' as we can read in the Scripture from Isaiah 43.
With an honest heart, do you feel your spiritual life and relationship with God has turned into dry land, wasteland or a dead sea where you receive but never give out. This is the moment to ask tho Holy Spirit to guide you how to make it like a wild stream again, it is nothing wrong with the well, but you need to have outflows. This will honer your God, because He will be able to use you in the way He longs for. He longs for you, and He wants to hear you calling for him.
Listen to His word to you today and be encourage:
"Forget the former things;
Do not dwell on the past. See, I am doing a new thing!
Now it springs up; do you non't perceive it? I am making
way in the wilderness and streams in the wasteland.
The wild animals honor me, the jackals and the owls,
because I provide water in the wilderness and streams
in the wasteland, to give drink to my people, my chosen,
the people I formed for myself that they may proclaim my praise."
Glory to God, AMEN!