on air now!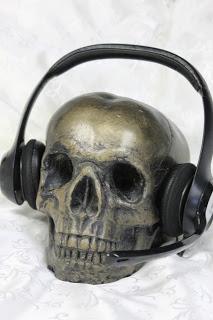 Just a reminder that tonight's edition of the Dead Good Poetry Show will be playing for the next two hours on Fylde Coast Community Radio.
On tonight's show there will be recordings 'live from the No. 5' including David Riley, Louise Barklam, Adele Robinson, Anne Ward and Al as well as my poem about the Just-In Beaver love doll.
There will also be an extract from Colin Davies's Mathamagical and a reminder about the competition with a chance to win a copy of Anagramaphobia in our exclusive poetry competition.
I'm hoping to have a live chat with local poet Derek Patmore.
And, as always, there will be some great music, live poetry and lots and lots of fun. The theme this week is "Winter is Coming" - a quote from the Game of Thrones books and TV shows which means there should be some extremely dodgy connections to winter, dragons and all things medieval.
Tweet poems to @deadgoodpoets  on Twitter, or share poems through the Lancashire Dead Good Poets FaceBook page, or send mail direct to 

[email protected]

.
To be a part of the experience find Fylde Coast Community Radio on any one of the links below.