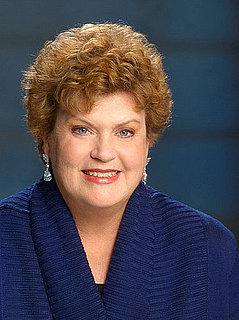 It's a bittersweet kind of day for us, Eric & Sookie Lovers!
Charlaine Harris shared on her Facebook page, she has completed the final book in the Sookie Stackhouse series, "Dead Ever After" – minus a few edits and what not…
This is what she said;
DEAD EVER AFTER is complete. I know I'll have to do rewrites on a few sections after I read my editor's notes, but the story is all there. Now to think about Australia and New Zealand!
I'm excited about this! I can't wait to read the book, but I also am sad…it's the end of Sookie's story and journey. How will the series end?
Charlaine has revealed she will probably write an addendum to finish it off.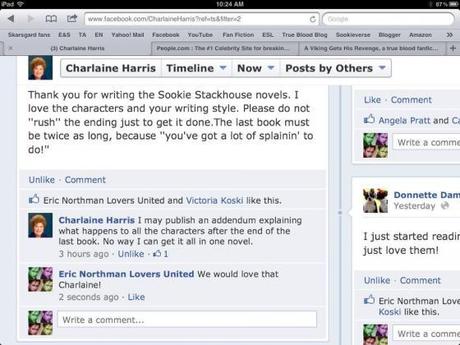 As you can see…this screencap is from one of the comments left on her wall, in which she replied she WILL be writing an addendum for the series, because there's no way to finish it off in one book. Charlaine said this as recent as Tuesday, July 17th.
Who's going to be seeing her in New Zealand and Australia? I know we have some visitors from there…
How do you feel about this? Share your thoughts below!