Sounds like these people used some Common Core methodology.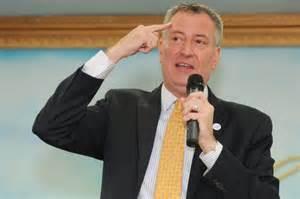 Via NY Post: Overall index crime has gone up — and it's all because of the leap year, NYPD officials and Mayor Bill de Blasio said Tuesday.
"Overall index crime for the month of April as you heard fell 4.2 percent. That brings us to approximately a 1 percent increase for the year to date," explained Deputy Commissioner Dermot Shea.
"We're carrying an extra year this year with the leap year," he added. "An extra day," de Blasio interjected. "And we're seeing an increase, an extra day," Shea continued, "and we're seeing an increase in grand larceny complaints, particularly skimming."
There have been 31,132 index crimes so far this year, compared to 30,807 crimes over the same period of time in 2015, police said.
Since the average number of index crimes a day is 257.28, the extra day at the end of February could've accounted for the uptick in incidents.
Shea said four of the five boroughs have seen a crime decrease, but in the Bronx, crime went up 8 percent. There were 27 homicides recorded in April 2016, compared to 25 in April of last year.
DCG