Only device offering 2GB RAM and 4G LTE under Rs. 6000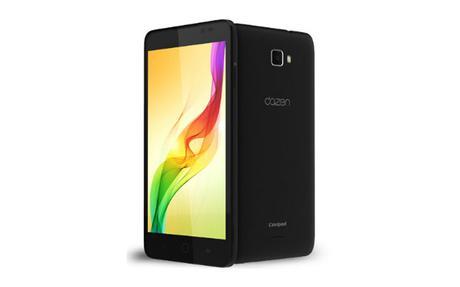 After seeing great traction in the Indian market, Coolpad today launched the black edition of its handset Dazen 1. This is the only device in India offering 2 GB RAM and 4G LTE under Rs. 6000. Dazen 1 black edition will be available along with snow-white color launched earlier – together on Snapdeal on June 22 at 10am.
In the previous two sales, Dazen 1 has been selling out within seconds on Snapdeal.
Varun Sharma, India CEO, Coolpad Dazen, said, "A lot of our customers have been asking for black color since launch. We are glad to launch the black edition for Monday's sale making it the first handset offering 2 GB RAM and 4G LTE under Rs. 6000."
Dazen 1 is powered by a 1.2GHz quad-core Qualcomm Snapdragon processor coupled with 2GB of RAM along with 8GB of built –in storage. It sports an 8-megapixel rear camera with a f/2.2 lens and LED flash. It also features a 5-megapixel FF front camera. It is backed by a 2500mAh battery. The phone is available in baby snow-white and now in sand stone black color. Backed by rigorous R&D, Dazen phone will have extended battery up to 50% with patented technology.