People often commend my dedication to blogging. I can see why they would say that, but personally I have continued blogging over the years purely because I enjoy it. It does not seem like an effort. And when it does, I quite easily take a break and come back when I am up to it again. However, the most important reason I think I continue to blog is that I cherish this as my personal space. A place which I, have created all on my own merit and feel free to share and express anything and everything I like. 
I have essentially two personalities, one which maintains a poker face and doesn't share any thoughts or opinions with anyone (
and comes across as arrogant!
) and the other which is extremely passionate and expressive (
which overwhelms the person who is listening to me, making them either get defensive or condescending
). Blogging seem to help me over come the later. I continue to maintain a poker face in person and get overtly expressive in my posts. And since everyone who is reading cannot get defensive or condescending, because quite simply I am not there next to them.
And what they say or think about me in their own time is none-of-my-business
! 
Moving on to the outfit, I was feeling a little a lot sparkly yesterday so decided to go all out. Husband, "Isn't this a little too bright for the daytime?" Me, "Nope. Its just right!"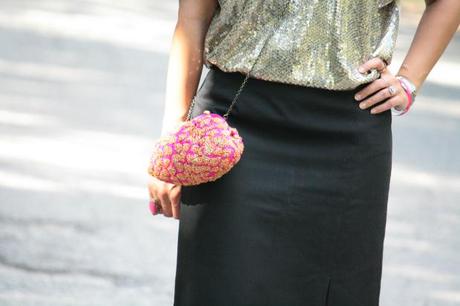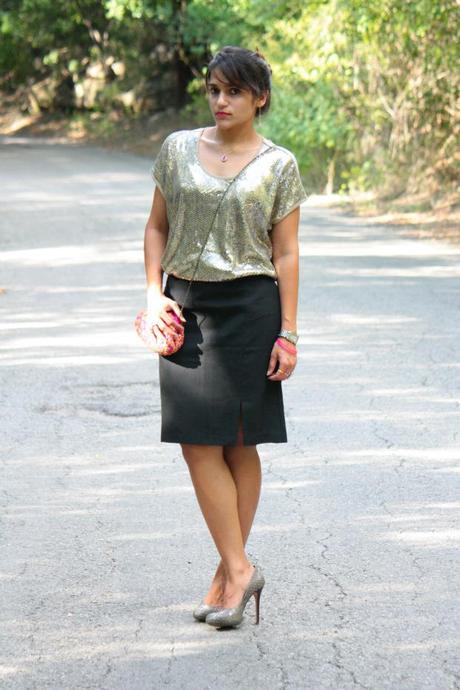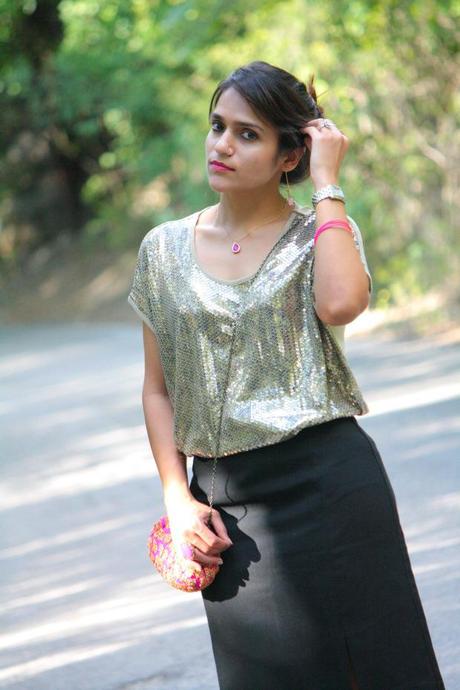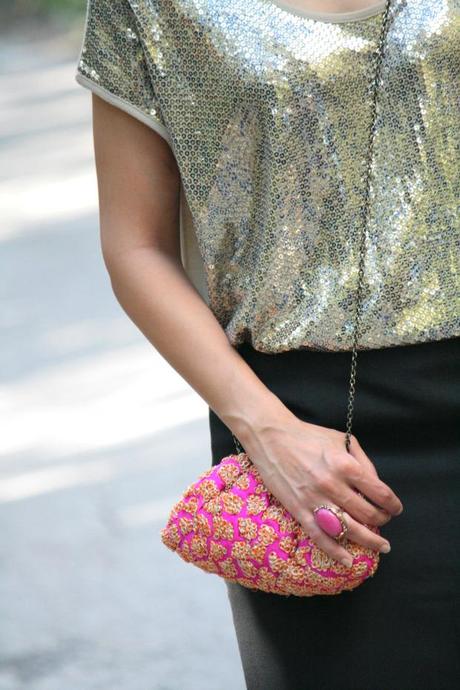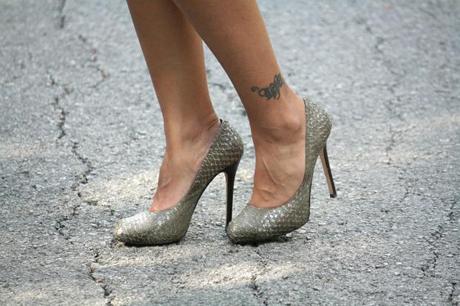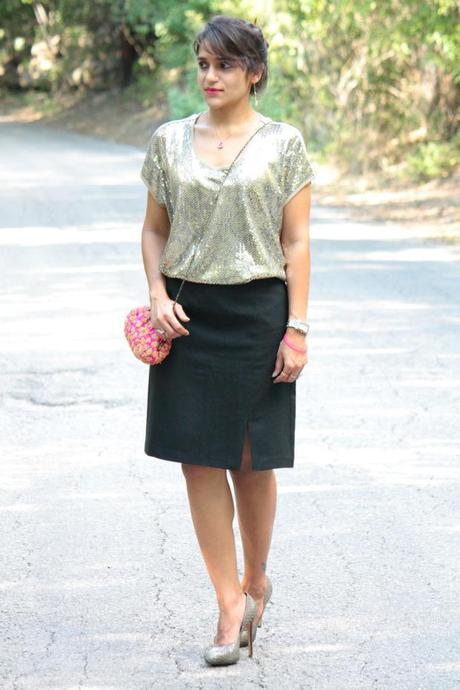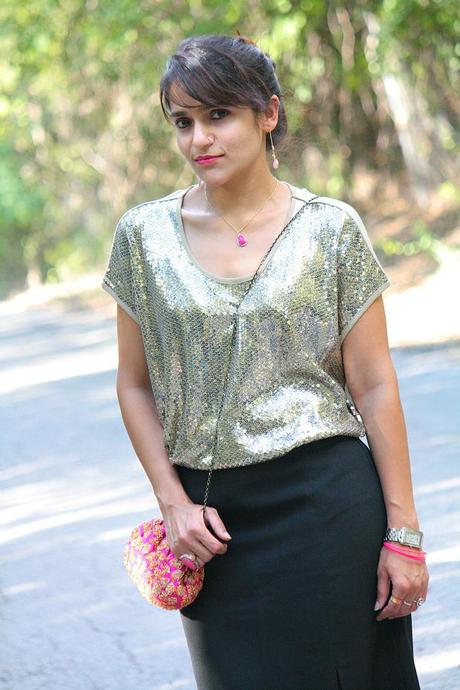 Top - Michael Kors via Macy's [11']
Skirt - Gift from an Aunt [03']
Shoes - Dolce Vita [10']
Cross-body Clutch

- Kunst via Crazy & Co. [12']
Earrings - c/o

IN PINK

[12']
Pendant

- Crazy & Co. [12']
Bangles

- Crazy & Co. [12']