To me Lille has always been a train station on the way to Brussels or Paris. It never occurred to me that there might be somewhere beautiful outside of it.  But when our bowl said Lille – off to Lille we went.
As we emerged from the car park straight onto the Grand Place, I was blinded by the gorgeous sunshine and the stunning facades of the buildings.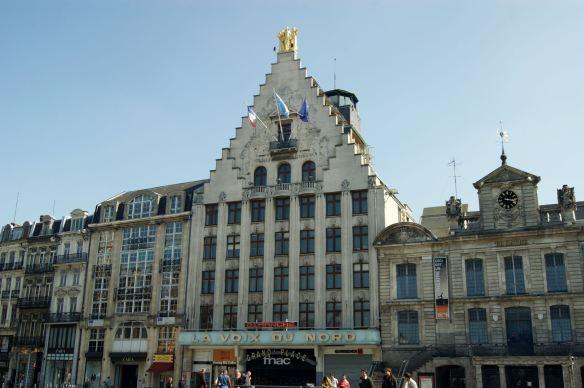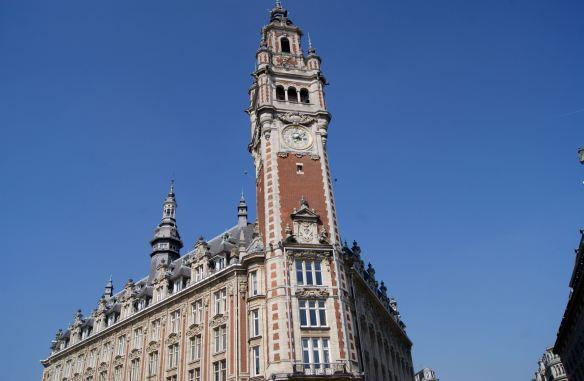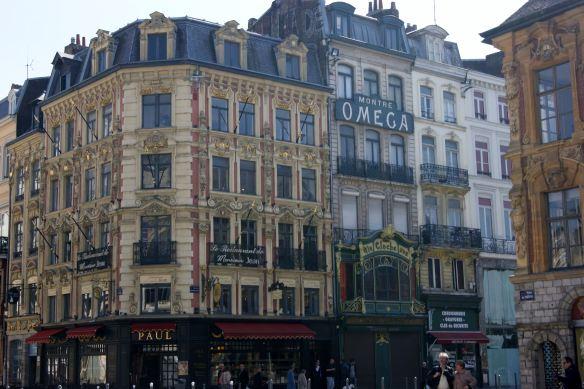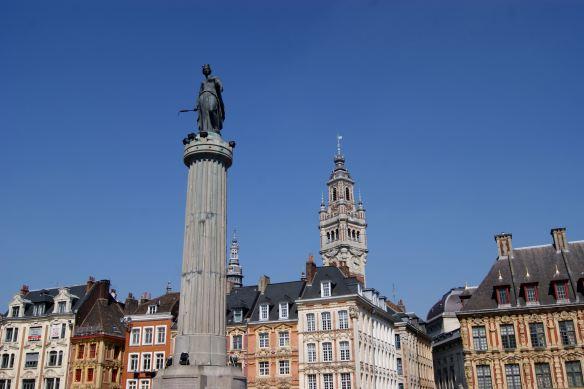 Almost every building was gilded and inset with characters from the 18th century.  Like Paris, it seems Lille suffered very little architectural damage during WWII.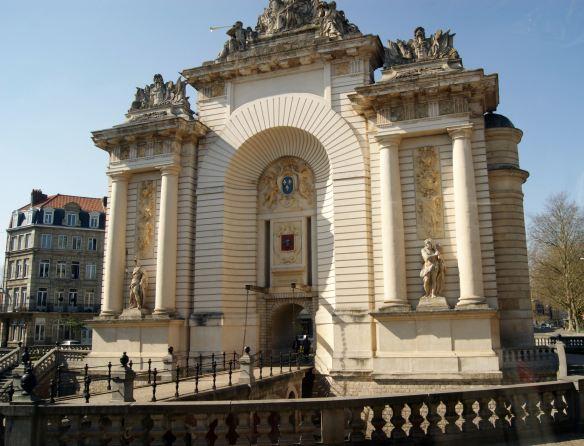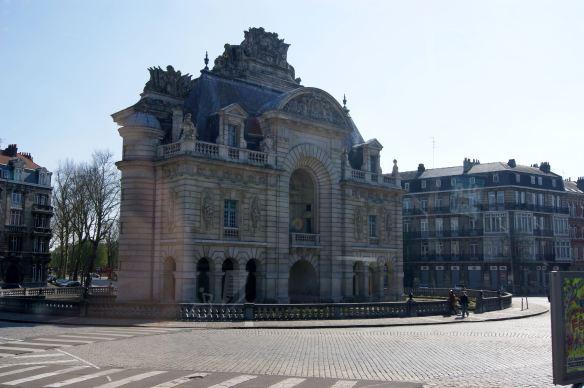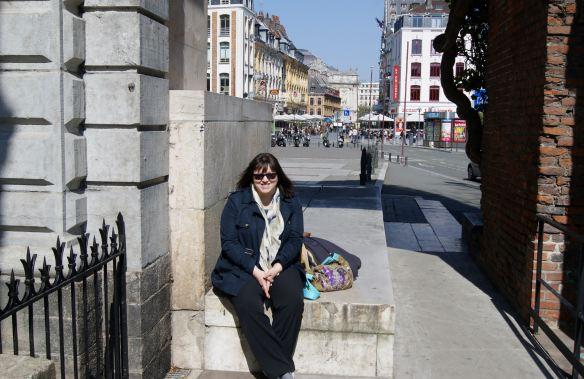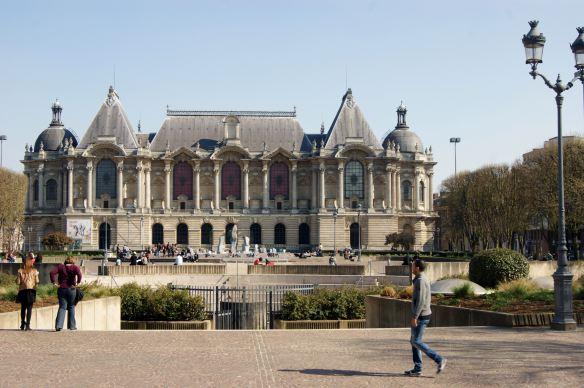 Instantly calmed by the very relaxed atmosphere, we wandered the streets and took a million pictures. All the while people were gathered enjoying the sunshine, especially on the steps of the Opera House.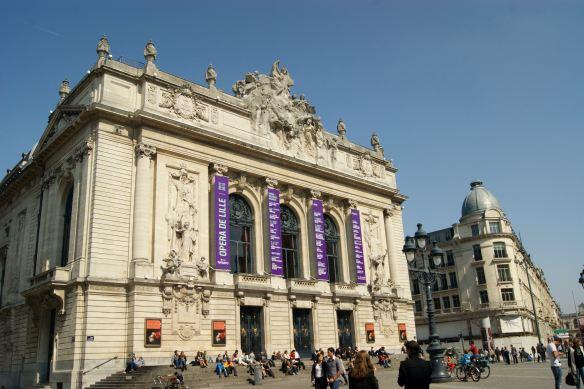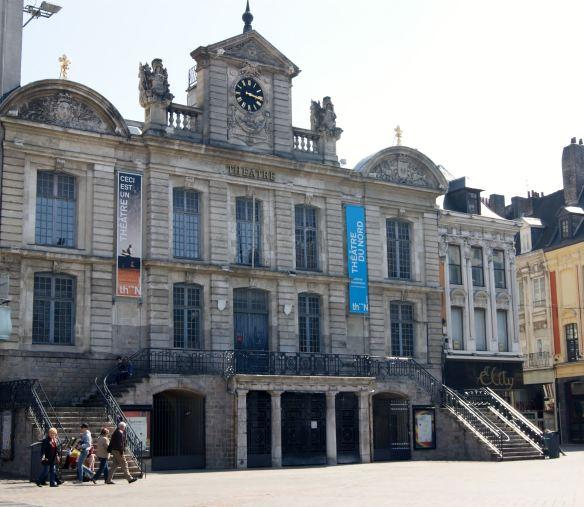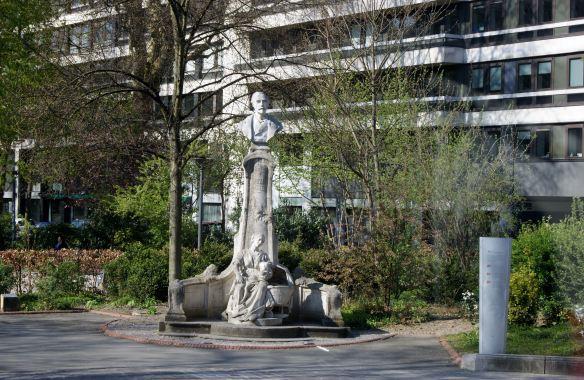 The courtyard of the Old Stock Exchange is now used as an occasional vintage market where you can buy things like; old postcards, posters, books and records.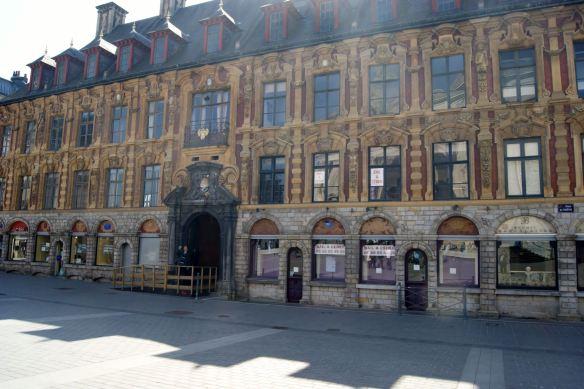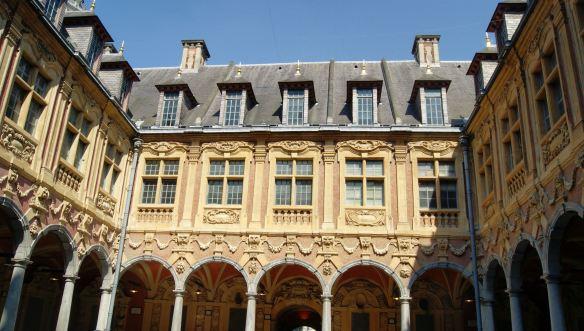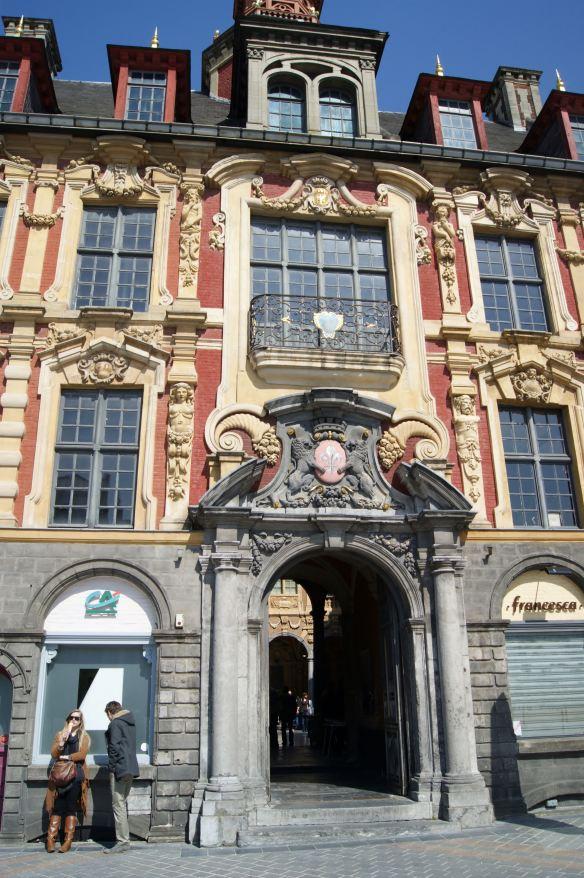 Regular readers will know of my love of a bus tour… Lille does't have a 'normal' double decker tour, theirs is run by the City itself and we were driven around in a customised coach.   The tour was good, but I think Lille is the kind of City that is best explored on foot.  I must say here that the Tourist Information Office in Lille is not only huge and stunning (with a huge vaulted ceiling), but all the staff were incredibly helpful and they have free WiFi!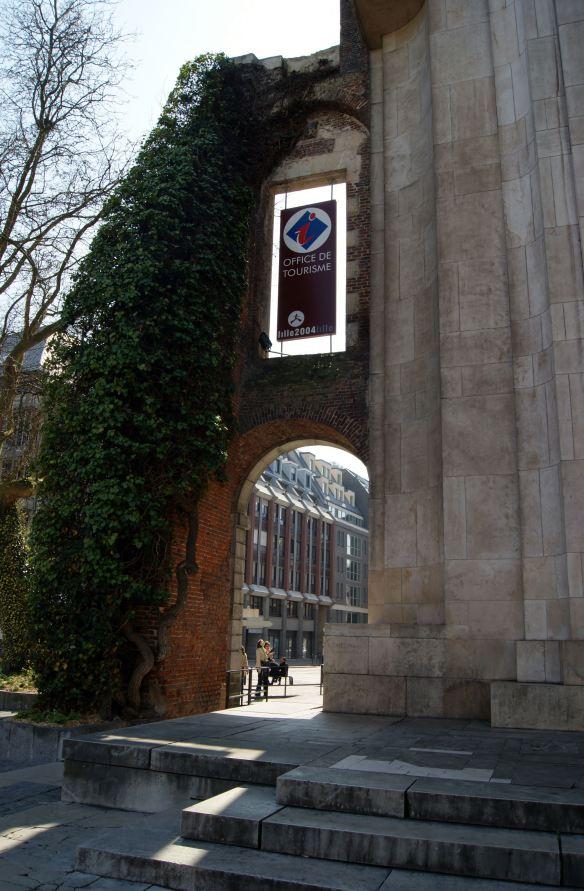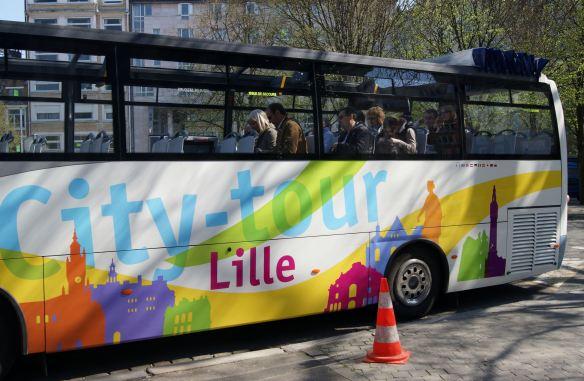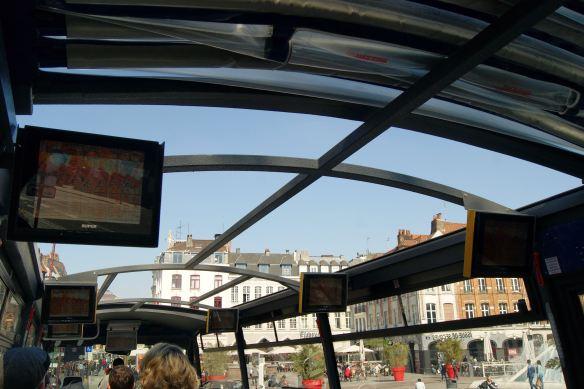 We didn't have anywhere near enough time to see all that Lille has to offer.  I have declared it one of my favourite Cities and I can't wait to go back and explore some more.