This seems to be a difficult feeling to describe and all the words available seem to be negative which is the one thing I do not want to be. This is why inertia seemed to be the closest word to encapsulate the situation as I see it at the moment.
"inertia" definition in the field of physics
"A property of matter by which it continues in its existing state of rest or uniform motion in a straight line, unless that state is changed by an external force."
We have seen great change in our allotment since taking over in August and it seemed with each visit this could be viewed, photographed and posted here, but over the past month or so, the changes have been far less noticeable and as with the definition of the word "inertia" above we await the external force of nature to change this state.
Our lass however is never inert and as you can see from the photographs below there is a greenhouse full of seedlings ready to make a difference to the allotment.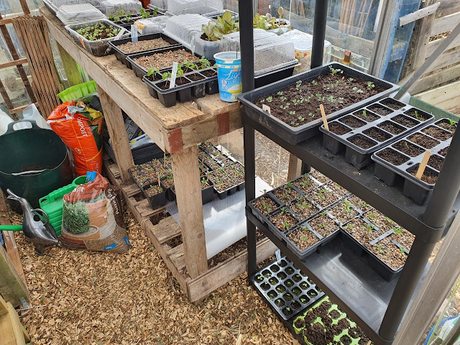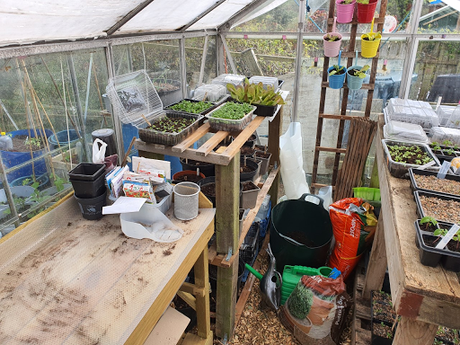 In my small part and having our lass as inspiration and the allotment as purpose I continue to increase my handy skills. We now have three more raised beds which can be moved around in the years to come, these will help for defined areas for our lasses flowers.