Day 59, is actually 6 days after our last full day of day 58. We do go up in between watering and tinkering but we only write about the full days we spend down our allotment.
This day, was dahlia day, our lass potted up all the Dahlias which had been sourced. Now, if confirmation was needed that I mishear our lass it came when our lass talked about the names given to the Dahlias. I would have staked good money that there was Dahlia called "Beavers twinkle" it turns out that it was a Badgers twinkle, maybe it is the forever small boy which occupies a blokes mind, but I sniggered.
This was also the first exposure for the garden hose, it had been put away for the winter to save the frosts freezing the pipes also you don't get to do much more watering than a watering can during the cooler month, but it is another sign that spring has sprung.
We also sorted out the wooden fencing which we had been given, you will see from the before and after photographs below, we have managed to bring some definition to the area, even though there was fencing at the back of the wildlife garden part, it left us feeling exposed this is hopefully remedied now.
One thing we are fighting with now, is our own minds, the allotment still looks bare, what is in the greenhouse seems to always be on the edge of existence. One wrong look and it will whither whilst weeds are popping up all over the place, no matter how much you chop and hoe. Having an allotment is very much a religious experience you have to have faith.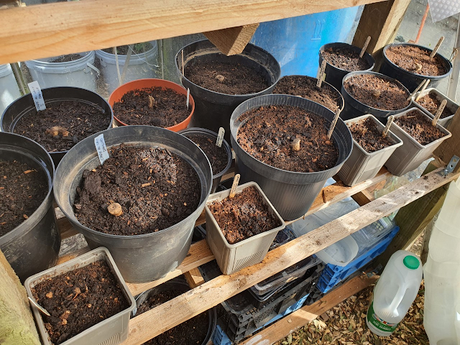 Just a few of our lasses Dahlias which have been potted up.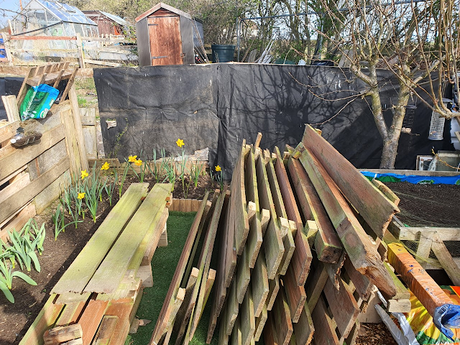 Wood, lots of wood.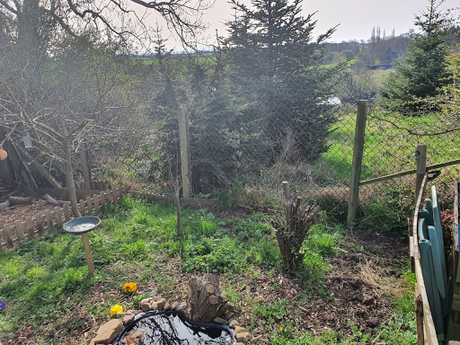 Before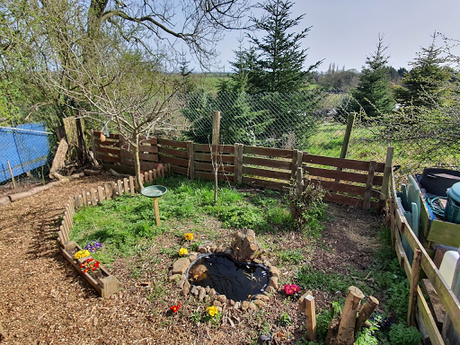 After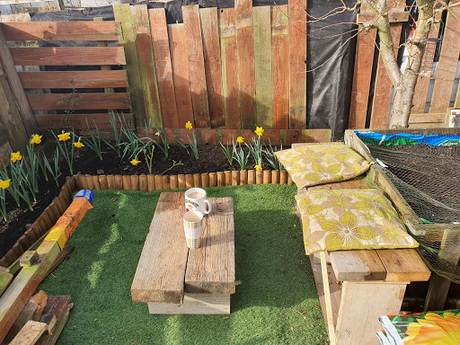 After, and looking just right for a break time.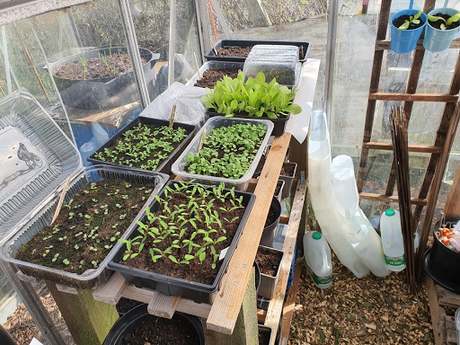 looking good in our lasses greenhouse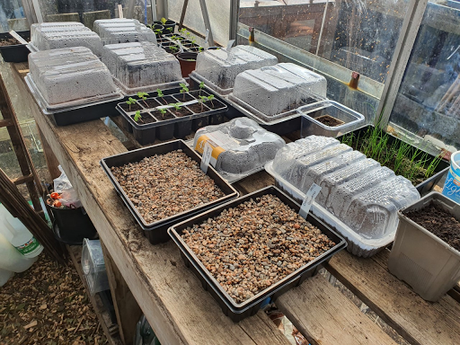 Busy both sides of our lasses greenhouse