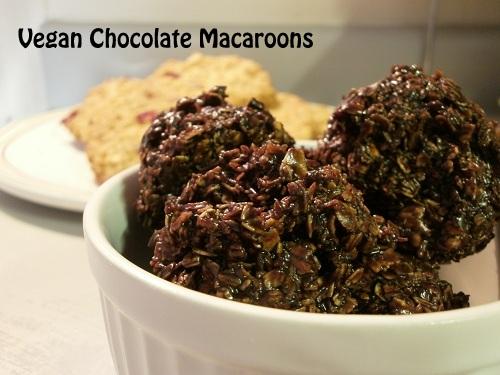 Ok so these little sweets showed up last year, only under a different name. But this year we found out that a little girl in our family cannot eat wheat or milk, so I decided to find out if I could make these without any dairy content, and I was quite happy with the result! I tweaked the recipe a little bit, but it is practically the same :)
2 cups  sugar ½ cup   cocoa powder ½ cup   vegan-butter, or margarine ½ cup   almond milk 3 cups  quick cooking oats 1 cup    unsweetened coconut
1 tsp     vanilla
In a heavy saucepan over medium heat combine sugar, cocoa powder, milk and butter. Bring to a rolling boil, and maintain boil for 5 minutes. Remove from heat, add oats and coconut and mix until combined.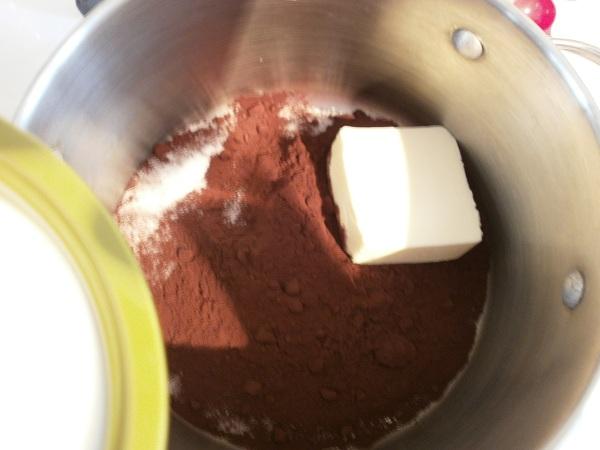 Spoon on to parchment lined cookie sheet, and transfer to fridge to cool until firm.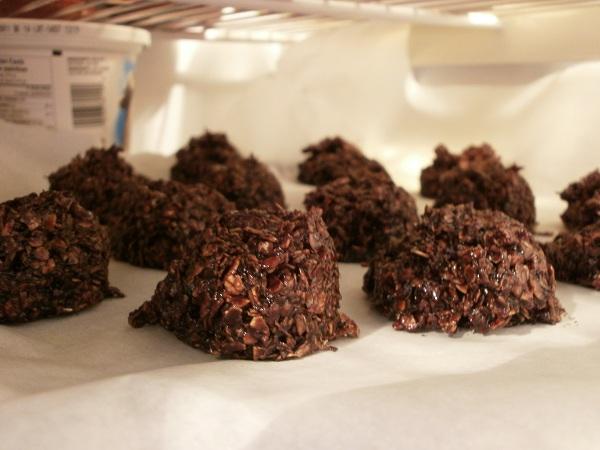 And there you have it. Another delicious Christmas treat! And this one is Wheat and Dairy free! If you would like to also make them gluten free, instead of regular oats you can use gluten free oats, brown rice flakes, quinoa flakes, buckwheat flakes or any other gluten free grain as long as it is in it's flake form. If you want to try the gluten free version I would recommend letting the chocolate mixture cool a little before adding the flakes.
Are you done your shopping and wrapping yet? (Also, sorry I didn't actually get this posted on time).
Happy Baking!
xox