Welcome to our daily blog series, "Overcoming the Sorrow of Being Single".
This series will not directly teach you how to get the man of your dreams in thirty days, but who knows what could happen when we grow in faith and the knowledge of God's Word. Throughout this series we will cover spiritually key steps, to overcoming sorrow.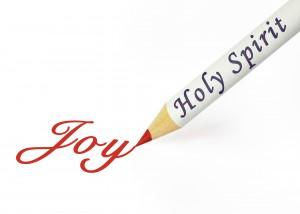 Joy In The Holy Spirit
For the kingdom of God is not meat and drink; but righteousness, and peace, and joy in the Holy Ghost. (Romans 14:17 KJV)
Within the context of this verse we find a key quality of God's Spirit that helps us overcome.
"…joy in the Holy Ghost."
Joy is a guaranteed byproduct of the Holy Ghost. It is a supernatural happiness that flourishes regardless of our condition. Joy in the Holy Spirit is a deeply rooted gladness that settles our spirit in times of grief.
Believers receive joy when we become a part of the kingdom of God. Therefore an absence of it could mean that the power of the Holy Spirit is not fully functioning and manifested in our lives.
It is because of the possession and operation of God's Spirit that Paul found contentment in whatever state he was in. God's joy is packed with power!
In 1993 I was filled with the Holy Ghost. But later I swayed from communion with Him. As I drifted from the kingdom, I severed the joy I needed to keep me lifted in times of disappointment. The benefits of the Spirit (joy, peace, wisdom, understanding, etc.) cannot be attained by human power.
Once I fell to my knees and sought the kingdom of God again, His Spirit was renewed in me. And with the renewing of His Spirit came the renewing of my joy.  
Today, if your sorrow is too much for you to bear, ask God to renew the power of His Spirit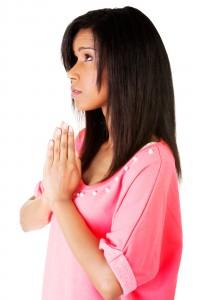 in side of you. He said that He would pour out of His Spirit upon all flesh. Your heavenly Father will give the Holy Spirit to them that ask Him. (Luke 11:13)
Commune with the Holy Ghost of God every day, and let Him reign in your heart. You will find that there is no limit to the joy He can to provide.
Companion Scriptures
Galatians 5:22-23
2 Corinthians 3:17
Acts 2:38
Romans 15:13
You are an overcomer!!!
Subscribe to Blog via Email
Enter your email address to subscribe to this blog and receive notifications of new posts by email.
Filled with the Spirit: Understanding God's Power in Your Life by Joyce Meyer
Release Your Anointing: Tapping the Power of the Holy Spirit in You by T.D. Jakes