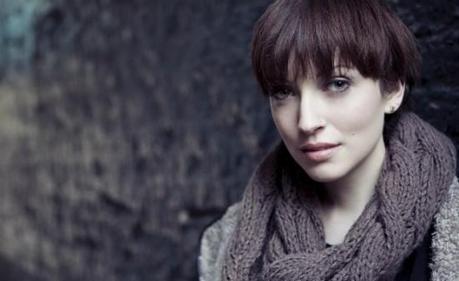 Love – Daughter // Buy
Songs about dying, lost loves, and wasted youth may not seem like must-haves for a Spotify playlist, but UK band Daughter (@ohdaughter) have found a way to make these themes reflective and beautifully poignant rather than overly gloomy. Originally a solo act, singer-songwriter Elena Tonra added guitarist Igor Haefeli and percussionist Remi Aguilella to form the singularly named trio. In November 2011, the band released The Wild Youth EP, a follow up to April's His Young Heart EP, that provided a small but potent dose of their ethereal soundscape and left listeners with an aural addiction to their unexpectedly haunting sounds.
Daughter's songs are mentally captivating and far from lighthearted, tackling deep subjects with Tonra's honest and simple lyrics. In the track "Medicine," lyrics like, "You have a warm heart and a beautiful brain, but it's disintegrating, from all the medicine" are stirring, giving listeners a healthy dose of goose bumps. Unlike most twenty-somethings who actively procrastinate thinking about such serious subjects, Tonra embraces them to create beautiful songs with the help of her bandmates.
Daughter takes a minimalist approach to their music, layering Tonra's pure and tranquil voice softly above guitar and sparse percussive elements. The results are emotionally powerful songs that are approachable and extremely enjoyable.