Friday is date night.  At least in my book it is.
Let's just say this outfit screams me!  I was inspired to create this look from the Nicole Richie Look in the March 2014 Issue of Glamour.  A casual, yet comfy look and a bit of sex appeal.  Oh, and need I forget...I've added the "appropriate" accessories bling.
So, the question is, where would I wear this look...?  A hot and sexy dinner date with S or a couple date...the possibilities are endless.  I'd even where this look out with the parents.
What's your plans for tonight?  What will you be wearing?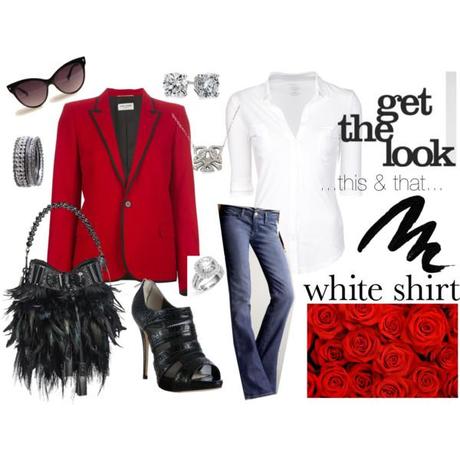 Date Night with a Red Blazer by heatherpranitis featuring a red jacket