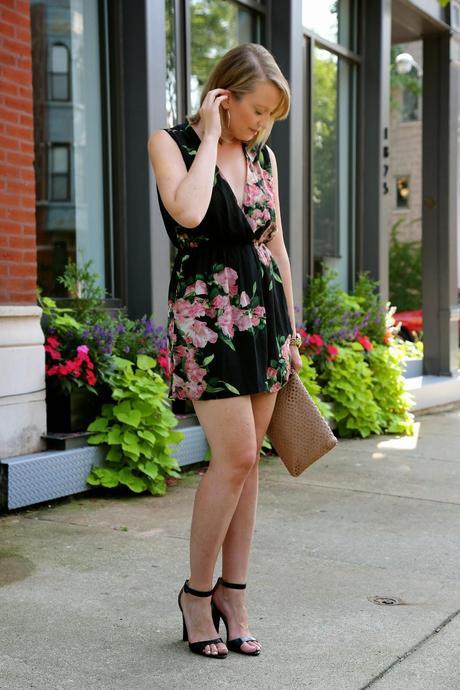 What I'm wearing: Reverse dress c/o Shopbop (on sale now!), sandals, nude clutch
Flirty dress? Check. Highest heels? Check. Quintessential hair tuck pose? Check! 
Like most warmblooded females, one of my favorite occasions to dress for is a date. There is something about the anticipation of a date; picking out the perfect outfit, the butterflies fluttering about in your stomach, that is so exhilarating! I wish I could bottle it! 
A date night look first and foremost must be something for which I'm comfortable (because let's be honest, I want to eat and drink to my heart's content). Comfort equals confidence, which is always your best asset on a date. For me, that means
straightening my hair,
 wearing 
my tallest shoes, and slipping on a dress that makes me feel like a million bucks.
Last fall, 
moody florals
 were one of my favorite autumnal prints. This fall, the same holds true. They're bold and feminine yet the muted colors keep it romantic and seasonally appropriate. It's the perfect print for this date night dress.
Ok, so now you've got the dress, the shoes, and the guy (or girl!). Now, where do you go? Here are my f
ive of my favorite date night destinations in Chicago. While I can't promise that a date at any of these restaurants will lead to marital bliss, 
I can guarantee that you will be off to a great start! 
The Boarding House: The creation of master sommelier, Alpana Singh, The Boarding House is all about great wine, delicious plates to share, and feminine glamour. The gargantuan chandlers help set the mood, and are made of wine bottles and glasses!  
Piece Brewery and Pizzeria: The perfect date does not have to be fancy. Pizza will always reign supreme in our home, and it doesn't get much better than Piece. Slip on some flats, boyfriend jeans, and head over to Piece for some pizza and beer. Our favorite is the white pizza with clams, banana peppers, and sausage.
Rose Angelis: This Lincoln Park restaurant will always have a special place in my heart, as it's where we went on our first date. We closed down the restaurant, and it was a night I will never forget! It doesn't hurt that the food is insanely good too!
Coast Sushi: Unlike other BYOB sushi joints, Coast's ambiance is second to none. The scene is always bustling, and the crimson lit dining room puts you in the mood for romance. Bring your favorite saké and be sure to try the uni shooters! 
Enoteca Roma: We discovered this Wicker Park gem on a food crawl two years ago. It was also last year's destination for Valentine's Day! The restaurant is small and intimate, and the Italian food is excellent. What more can you ask for on a date?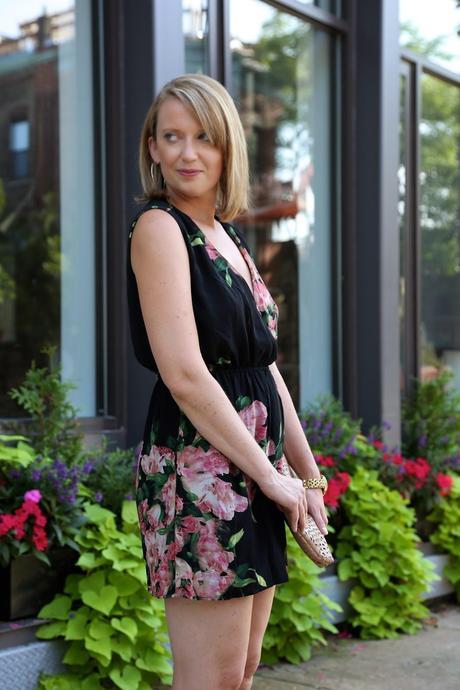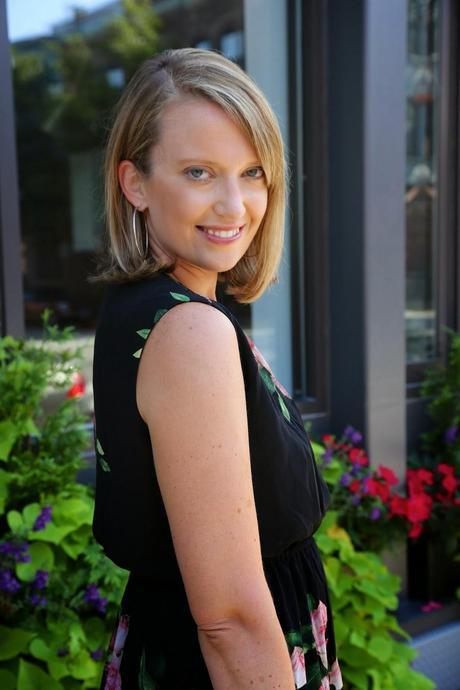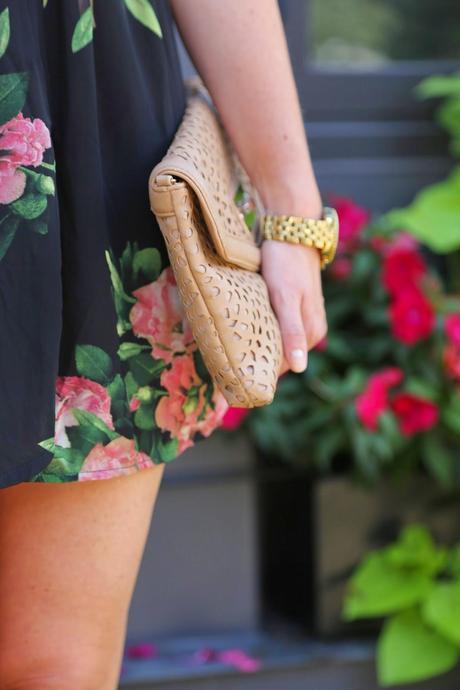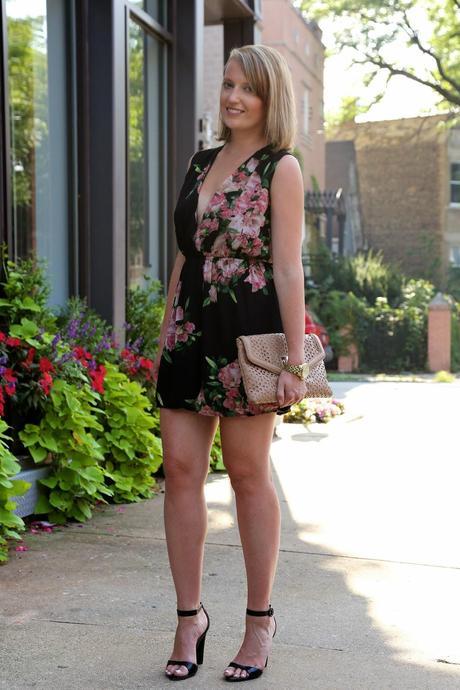 Photos by Rachel Schrader
Post sponsored by Shopbop