You found the perfect gift for your Valentine, but what are you going to wear? I've picked out a few dresses that will make your man weak in the knees and make you feel like a million bucks.
If you're looking for classic romance, look no further than the Tango with Me dress from Modcloth, which is made in the USA. Combining vibrant red with lace and a flattering wrap shape, it's as though your passionate love story has manifested itself as a fierce frock.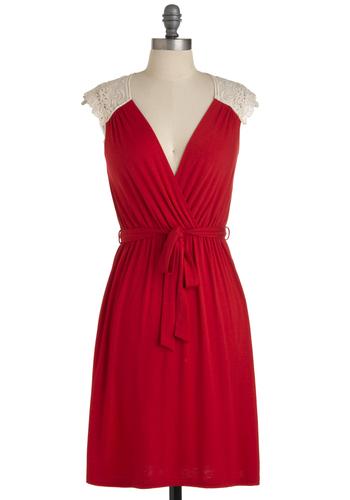 Tango With Me Dress from Modcloth
---
The little black dress steps it up a notch with this hot number from Monsoon. The Sky Dress is a combination of sexy and sophisticated, with a bit of edge. Monsoon is committed to supporting artisan communities throughout Asia and is a leader in the sustainable fashion movement.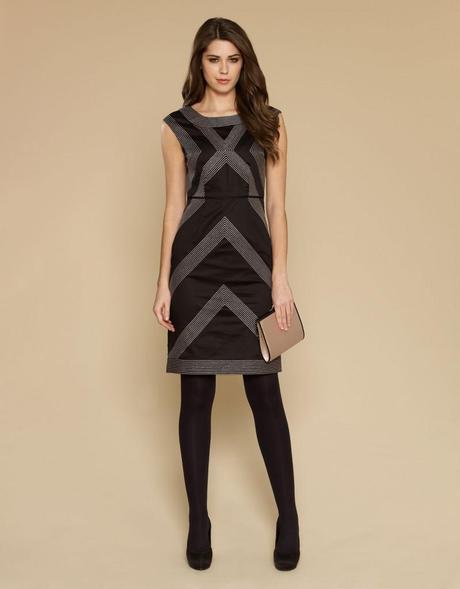 Sky Dress from Monsoon
---
Exude a level of glamour not often seen today in this flowy maxi dress that has a dramatic V in the front and the back. The sultry Bordeaux dress from ecoSkin is the epitome of effortless elegance. EcoSkin is a company founded on the concept of creating clothing that is both fashionable and environmentally sustainable, and all of their garments are created from start to finish in the USA.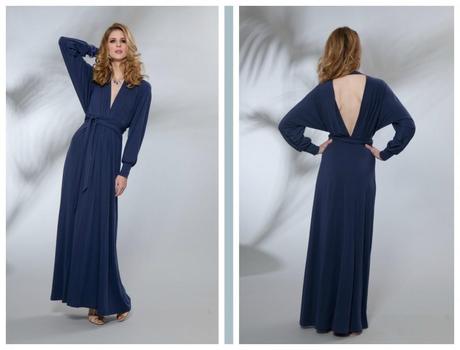 Bordeaux Dress from ecoSkin
---
The Shirred Tube Dress from Lirola hugs you in all the right places, yet the shirring makes it forgiving enough that you can go ahead and say "Yes!" to dessert. Since it's custom made by hand to your specifications, you can pick the color, the sleeve length, and get a perfect fit to your proportions.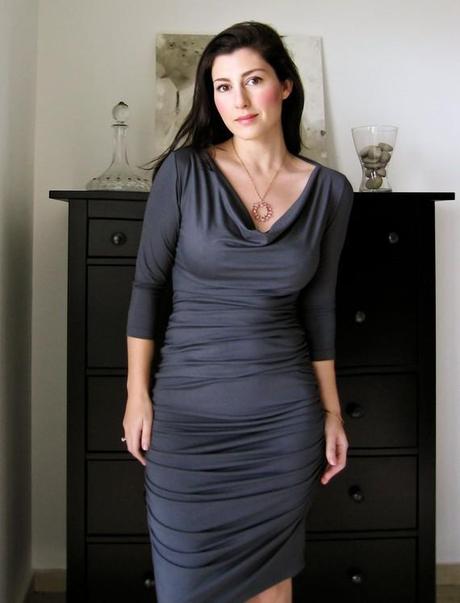 Shirred Tube Dress from Lirola
---
Get the party started with this swingy Satin and Lace Party Dress from Elisha Sewell. The touch of lace adds a hint of intrigue, and the accordion pleats make it perfect for dancing the night away with your guy. Each dress is handmade, and a portion of the profits benefits the Dalits of India, as they work to overcome oppression and injustice.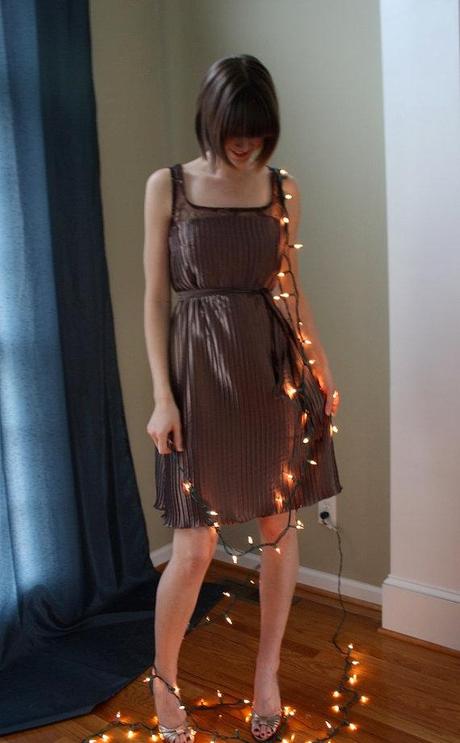 Satin & Lace Party Dress by Elisha Sewell
---
Which one is your pick to make your man melt?
---
---