Darwin diggers to be remembered
Thursday, 10 November 2011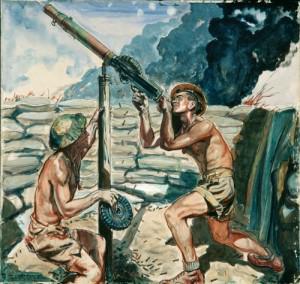 This Remembrance Day the people of Darwin will stop to remember those that lost their lives in the Bombing of Darwin.
Next February marks 70 years since Australia was attacked by enemy forces at the northern outpost on 19 February 1942, the first of many raids that would fall on the Top End over 21 months.
"It was the first time that Australia was threatened, directly threatened," Australian Governor-General Quentin Bryce said.
"It showed us that war isn't only about soldiers, that it's about civilians and it's about families. Its significance can be seen, I think, as the beginning of our alliance with the United States.
"It's when Australia learnt that we had to fend for ourselves, be able to stand up for ourselves and to protect ourselves," Ms Bryce said.
More than 240 Australian soldiers and civilians lost their lives in the raids, as well as many Americans, who were on the USS Peary as it went down in Darwin Harbour.
US Ambassador Jeffery Bleich last week told the ABC President Obama will remember those who fell during the Bombing of Darwin when he visits on 17 November.
Mr Bleich said Australia and America both made great sacrifices in Darwin and its harbour, and that the President wants to honour that memory.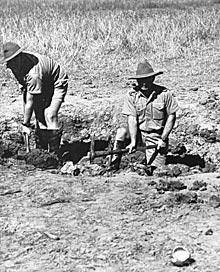 Darwin City Council Lord Mayor Graeme Sawyer said it's really important that we remember.
"Not only for the recognition of the people who gave their lives and made huge commitments to the defence of Australia, but also so that we learn lessons from the past," he said.
Darwin City Council will hold a two-week program of events, called Frontline Australia, from 11 to 26 February 2012, commemorating the Bombing of Darwin and lives lost.
Visit www.frontlineaustralia.com.au for details.