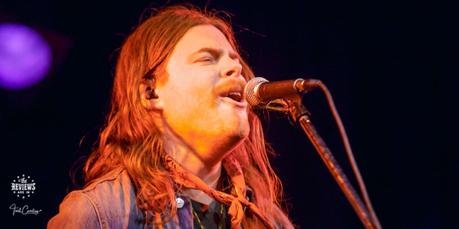 Wednesday night may not be the most traditional of times to hit a club for live music, but Toronto turned out with gusto for JJ Shiplett and Sam Cash at The Rivoli.
Almost exactly a year after we caught JJ on back-to-back nights in Toronto and Oshawa, he was on the small stage of a big city club again to share his songs and soul with the crowd. And with local boy, Sam Cash opening the show and setting the tempo, things were in good shape from the get go.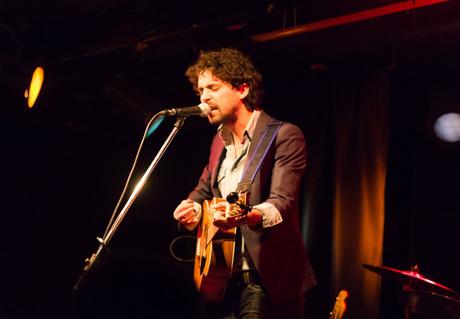 Cash, the Toronto singer/songwriter, took the stage solo, with just his microphone and guitars to sing to the Wednesday night audience. And as he played through his set of new and unreleased songs, he showed that he's, without doubt, got the kind of songwriting chops that we're always happy to discover.
Playing songs like Driveway Moment, Stay In Touch, Love You Through Worse, and Wear It Well, I was struck by the realization that this is music that I could sit and drink good whiskey and think to.
Near the end of his set, Cash paid tribute to one of his heroes, Gord Downie. He told the crowd about his lifelong connection to the Canadian legend, from his childhood spending New Year's Eve at Downie's house parties, to his adulthood as a musician himself. And he told us about an email he sent to Gord after his cancer diagnosis, telling him that he was an inspiration and applauding his work. Sam also told us about Gord Downie's reply, thanking Sam for his kind words and ending with a simple phrase that he will keep with him always, "Stay you, Sam. It makes people happy.". It was a sweet story, an emotional moment, and Sam Cash followed it up with a cover of Gord Downie's Chancellor - and it was good.
We're hoping that the songs we heard Wednesday night make it to an album soon, because as much as we liked them, we believe others people will too.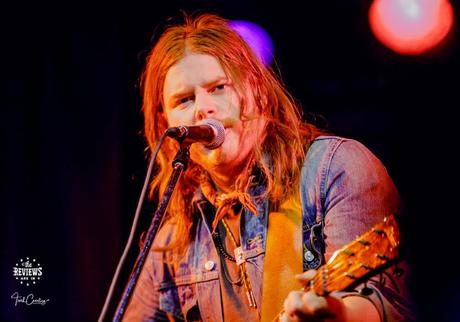 When JJ Shiplett took the stage to open his set, the crowd responded as though it was a Friday night in the city, holding nothing back in showing their appreciation for the Calgary singer/songwriter.
And from the first song we were hit with a reminder that Shiplett has one of the most distinct and rich voices in Canadian music today.
Playing songs from his 2017 debut album, Something To Believe In, JJ and the band held the attention and affection of the crowd, listening to them sing along, thanking them for their cheers, and making jokes and engaging as the show went on.
And when he stripped it down in the middle of the set to play Loaded Like A Freight Train, a cover of Springsteen's I'm On Fire, and his brand new Christmas single, Maybe This Christmas (written by the great Ron Sexsmith), all eyes and ears were focused on the man in the middle of the stage, giving everything he had.
While JJ Shiplett may not be a country radio staple, it's clear that he has fans who are excited to hear him sing his songs at every opportunity. At one point in the evening there was a back and forth between the singer and his front row fans, playfully debating the length of time since he was last in Toronto to play. The fans remembered, they were sure of it, and when the show ended we know they were already getting themselves ready for the next time they'll get to see JJ live on stage.
Note: Before the show we got a quick hello with JJ as he stopped at a table beside us to sign t-shirts that eager fans had bought at the merch table. A small crowd quickly formed around him, with excited faces and chatter as each of them waited for their turn to say hello and get a signature on their gear.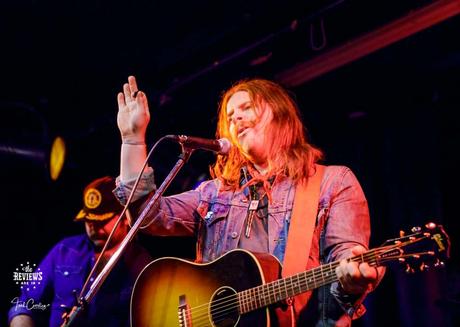 We've been writing about, listening to, and watching JJ Shiplett play for a couple of years now, and each time we do, we end up telling new people to check him out. And we aren't the only ones. Recently, Andrew Hyatt mentioned JJ as one of the artists he thinks people should be paying more attention to during a round of 5 Quick Questions ... and he's 100% correct.
The Wednesday night set ended with a rousing rendition of Something To Believe In and JJ and the band leaving the stage... which lead to cheers and calls from the crowd for more. So JJ came back, solo to give the Toronto fans one more song, covering Arcade Fire's Wake Up with the help of the voices in the room. He went out on top.
If you still haven't discovered JJ Shiplett, we highly recommend that you listen to Something To Believe In and Maybe This Christmas ... and get yourself a ticket to see the live show when it rolls into a venue near you.
JJ Shiplett Setlist, The Rivoli, Toronto
🎤 Darling, Let's Go Out Tonight
🎤 Am I Dear?
🎤 Unknown Legend (Neil Young)
🎤 Oh No Girl
🎤 Seeking Shelter
🎤 Always For You
🎤 Waters
🎤 Loaded Like A Freight Train
🎤 I'm On Fire (Bruce Springsteen)
🎤 Maybe This Christmas
🎤 House On A River
🎤 Higher Ground
🎤 Something To Believe In
ENCORE:
🎤 Wake Up (Arcade Fire)
Check out more photos from Wednesday night at The Rivoli with JJ Shiplett and Sam Cash.
JJ Shiplett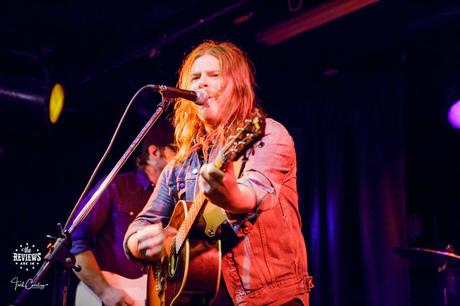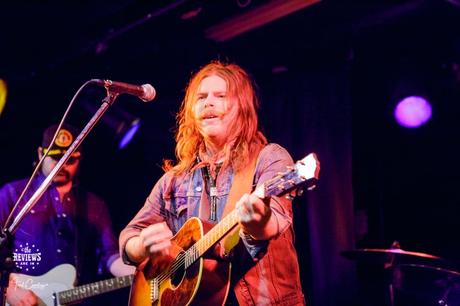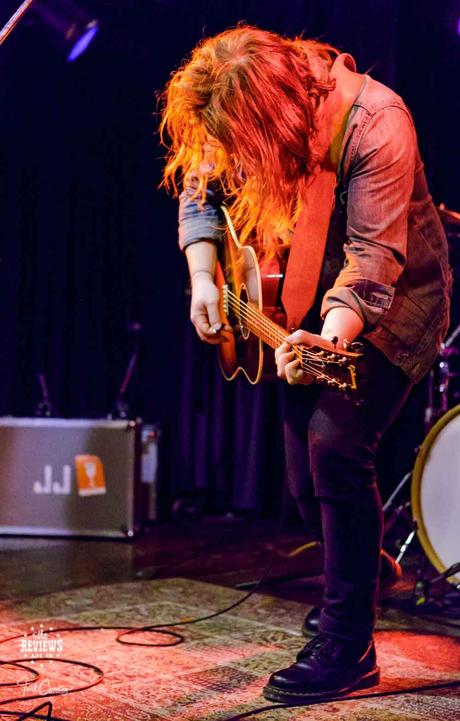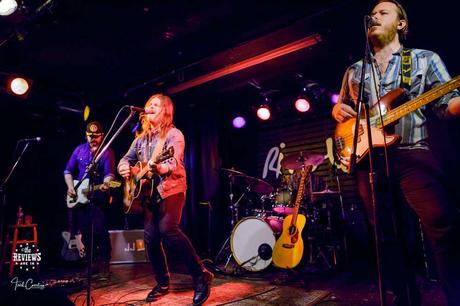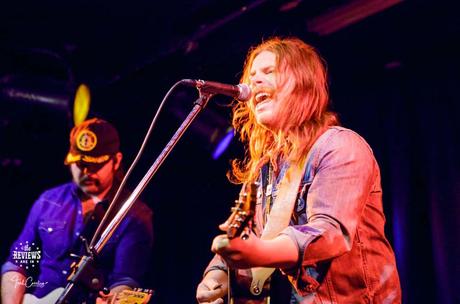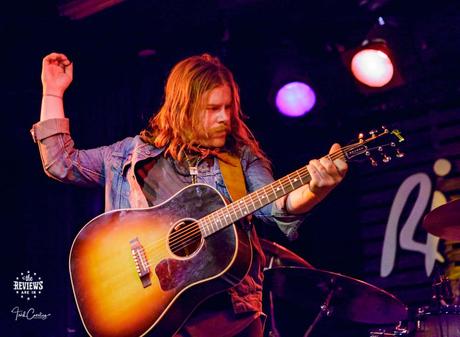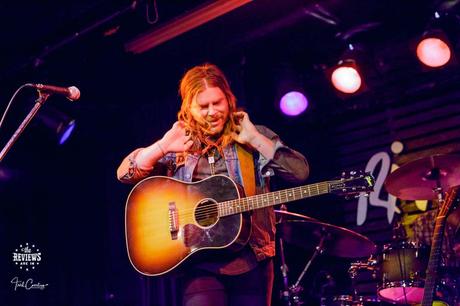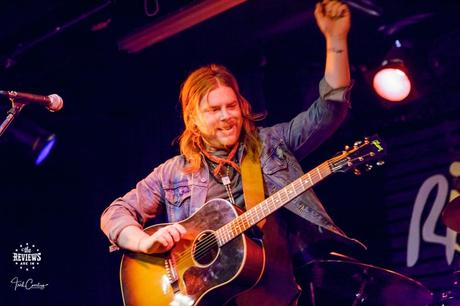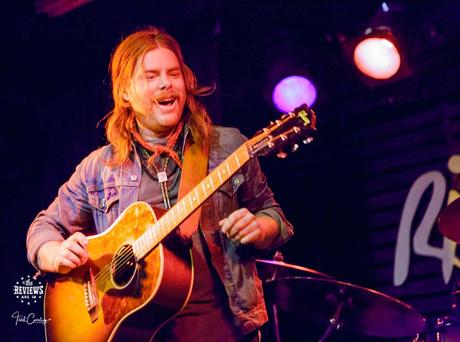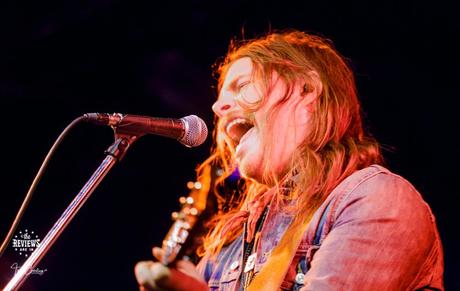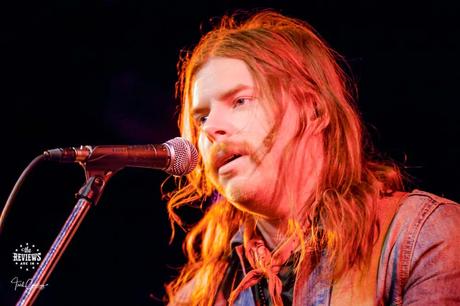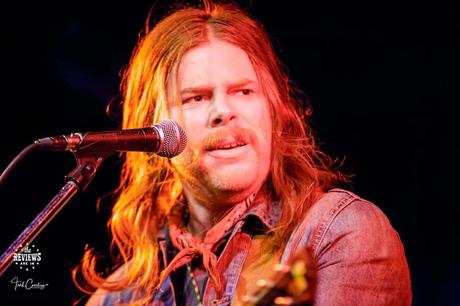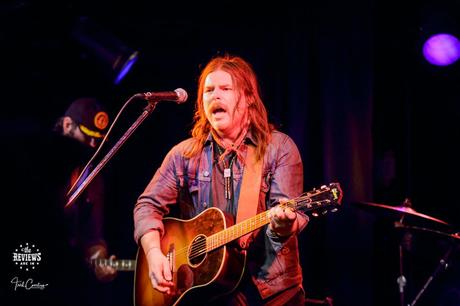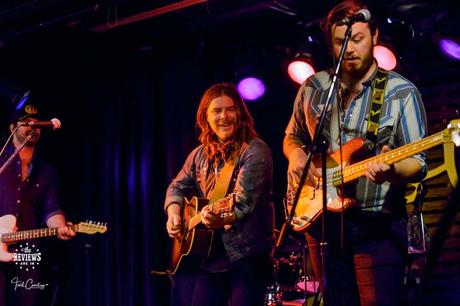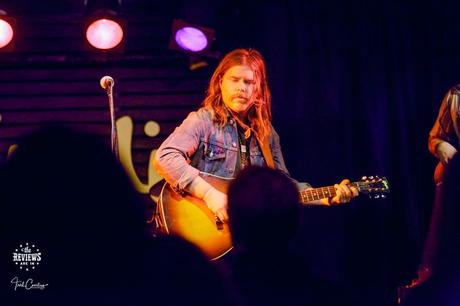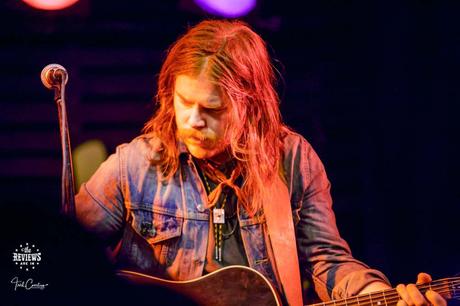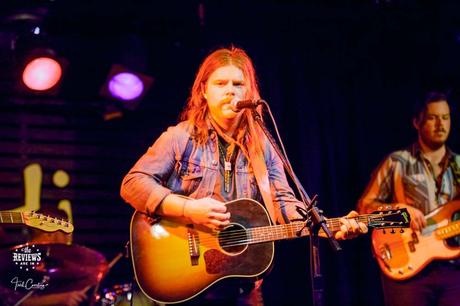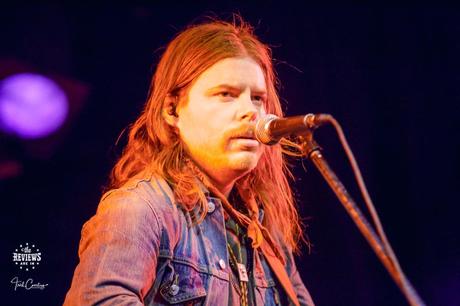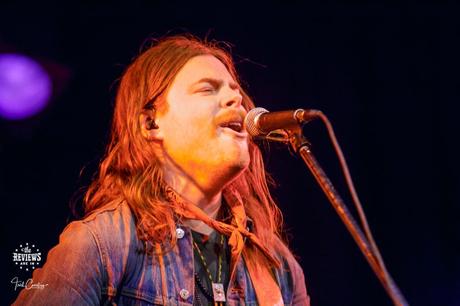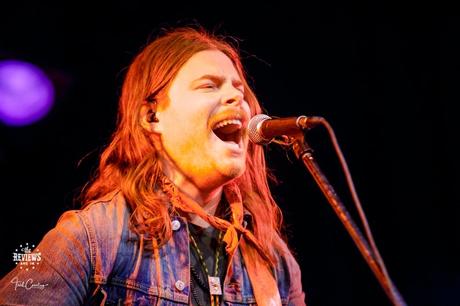 Sam Cash