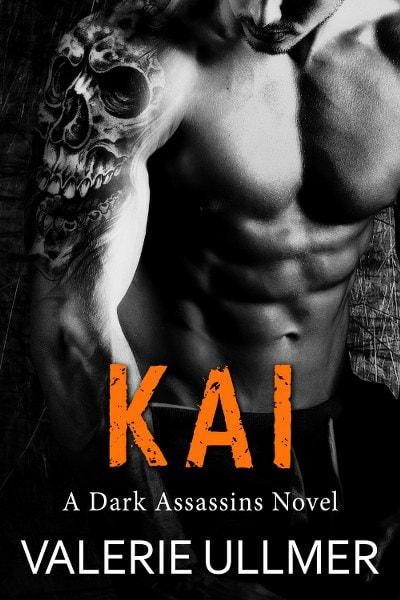 Kai
Dark Assassins Book One
by Valerie Ullmer
Genre: Paranormal Romance

There are two words that described Kai.

Remote and Deadly.

And until six months ago, he was fine with that description. But when the




vampire assassin spots a curvaceous woman, a human no less, who would




come to fill his thoughts, he would gladly shake his persona for a




moment in time with her. Instead, he kept his distance, watching out




for her and learning more about her every time their paths crossed.




But he had yet to speak to her. When a turn of events thrusts her




into his solitary life, he must decide whether to complete his




assignment, or protect her.

Olivia Sabin had dedicated her life to her work; finding a cure for cancer.




She had hidden behind the mask of a scientist who cares little about




anything beyond her laboratory, and for a long while she believed it




herself. But when a mysterious man came to frequent the diner she




visited nightly, her awareness of him devastated her concentration,




and she came to look forward to the glimpses of him, however brief.

When she stumbles upon a horrific experiment at work, she knows he's the




only one she can turn to. She's willing to sacrifice everything in




order to protect him and others of his kind from the same fate. But




first, she needs to find a way to get him to hear her explanation.


***Paranormal Romance featuring HOT Vampires and Shifters. Contains explicit sex
scenes and each book in the series ends with a HEA.***


Goodreads 

* 

Amazon



That was the moment he spotted her from the corner of his eye.
Her mass of cascading dark, curly hair bounced against the burgundy mid-length trench coat wrapped tightly around her to ward off the chill of the late September night.  But with her head tilted down, he was unable to see her face.  Even from the distance of over two hundred yards, he could hear her mumbling to herself.  As hard as he listened, he couldn't quite make out the words.  The coat did nothing to cover her curves hidden underneath, and he found himself enthralled by the sway of her hips.  His gaze traveled down her curvy body, and his groin tightened with every step she took.
Before he could contemplate his actions, he leapt from the deck and flew down the mountain, stopping when he stood, hidden in the darkness, a few feet from her.  He forced himself to widen the distance between them, and started trailing her.
Experience and his enhanced senses kept him out of sight from her and the others who ventured out on the cold night.  He soon found that she was so absorbed in whatever happened to be on her mind that he could have stood right in front of her, and she would've ignored him and kept walking.
He trailed her as she closed in on the diner on the corner, learning that the small eatery was her destination on most nights.  She chose that moment to brush her long hair out of her face.  With that tiny movement, her fragrance of lemongrass and green apple drifted back toward him.  A low snarl erupted from his throat as his body stiffened in shock; the unexpected reaction to her scent was so fierce, he was torn between his instant desire for her and self-preservation.  The sound he hadn't managed to smother must've reached her, because her head turned toward him and her brows drew down in confusion.  A split second before her eyes landed on where he stood, he stepped back, pissed at his infinitesimal loss of control.  A silent sigh of relief passed his lips as she shook her head, not able to spot in him the dark, and continued on her way.
Other Books in The Dark Assassins by Valerie Ullmer
***Paranormal Romance featuring HOT Shifters and Vampires. Contains explicit sex
scenes and each book in the series ends with a HEA.***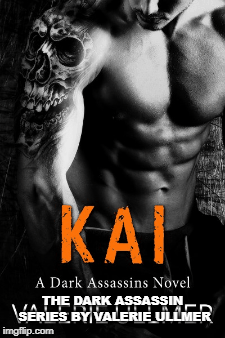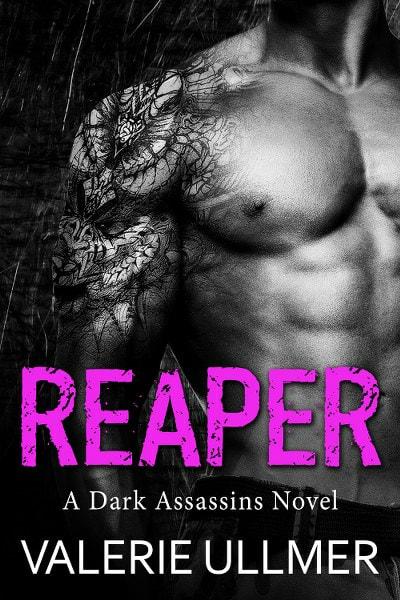 Reaper
Dark Assassins Book Two
A wolf-shifter and his powerful human.
Goodreads * Amazon
Destiny had given him a second chance later that same night.  Liv had been kidnapped by the now dead Dr. Ames, the one who had captured and tortured the immortals.  Reaper tried to suppress any thoughts about why they'd captured the human woman and what they might have subjected her to during her captivity.  It was the only way he could keep his instincts sharp as they raided the warehouse to save Liv.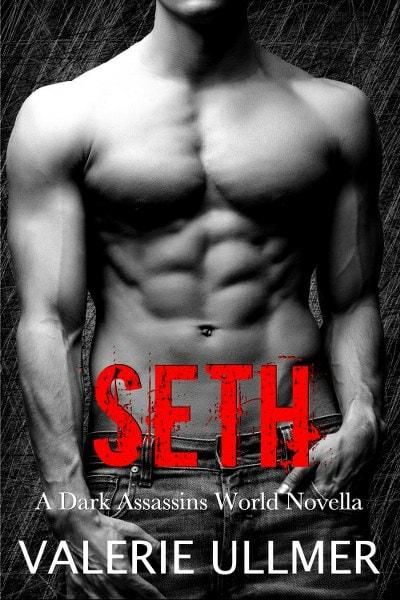 Seth
A Dark Assassins World Novella
Book 2.5
Goodreads * Amazon
"
Hey gorgeous, I'm Seth."
He wanted to reach out and have some tangible proof that she was real and standing in front of him in that moment in time, but he knew that she would run from him before he learned anything about her.  And it was crucial that he got know her.
Instead of reacting to his endearment or his introduction, she leaned closer as her eyes roamed over his face.  Before she pulled back, she took a deep breath.  "Why do you smell like vampire and several species of animal?"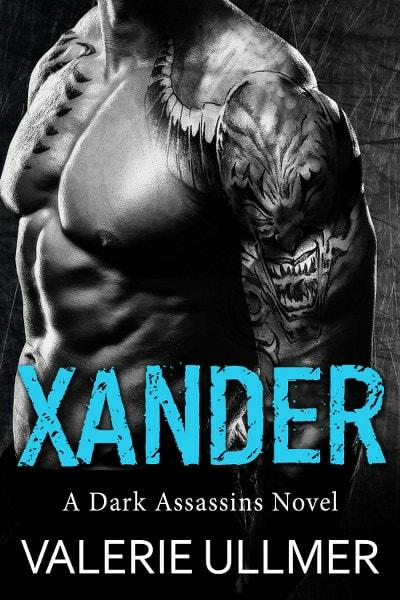 Xander
Dark Assassins Book ThreeHalf-human, half-shifter.
Goodreads * Amazon


Xander soon moved into position and had eyes on them.  He spotted an older man with short cropped, dark hair sprinkled with gray as he turned toward the small figure Gunnar spoke about.

"

What animals made those tracks?"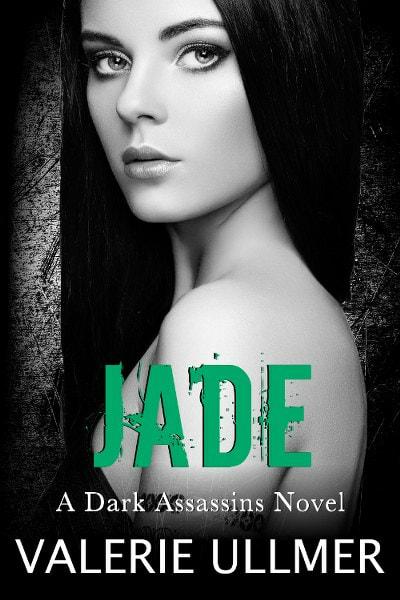 Jade
Dark Assassins Book Four
Goodreads * Amazon
She enjoyed her life with her family, and loved her job because she believed that she made a difference.  But each time another assassin met their mate, their mates took one look at her and expected Jade to be the competition.  She never blamed them, but it hurt her a little each time it happened.
~~~~~~~
Jade shook off her thoughts as the elevator car came to a stop on her floor.  She would find out what Ghost wanted and then head to Xander's.  She promised Silas that they could shift and run through the woods to Kai's, where they would have dinner with the rest of the family.
As soon as the doors opened, she caught the scent again, only concentrated on this floor.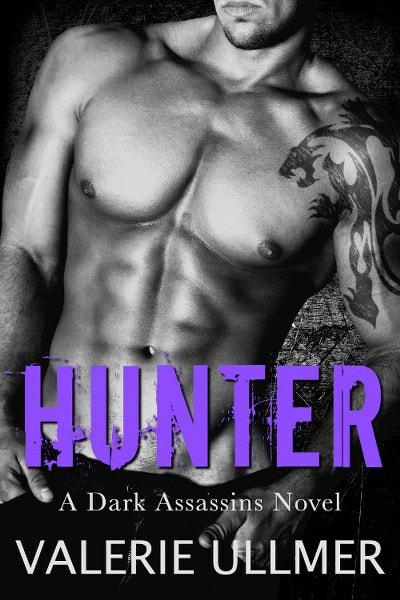 Hunter
Dark Assassins Book Five
Half-vampire and half-shifter.
Goodreads * Amazon
They hadn't planned on running into any trouble so close to the mountain where most of the assassins claimed land and built homes of their own.  Because of this, Ghost moved his base of operation to Snowfall from Denver and claimed his own piece of land in the same area.
These shifters should have realized they trespassed in dangerous territory.  But if they were from Anzû's group, Hunter knew they didn't have enough sense or training to avoid a fight.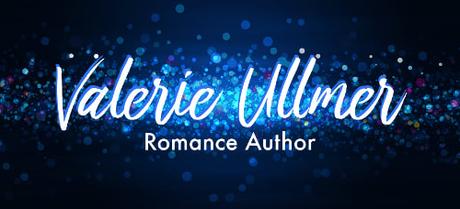 Valerie resides in Denver, Colorado with her husband and their dog, Maddie.
While she had been interested in writing a romance novel for years, it
wasn't until she wrote her first book that she really became
hooked, and now she can't stop. She has notebooks full of ideas,
and she plans to write most of them in the years to come.
When she's not writing or learning about the craft of writing, she can
be found surfing the internet way too much, watching Investigation
Discovery and thinking that her neighbors are up to no good, and
finding new ways to get her husband to laugh.
Website * Facebook * Twitter * Instagram * Pinterest * Bookbub * Amazon * Goodreads

Follow the tour HERE
for exclusive excerpts, guest posts and a giveaway!

a Rafflecopter giveaway