The February 2011 Daring Bakers' challenge was hosted by Mallory from A Sofa in the Kitchen. She chose to challenge everyone to make Panna Cotta from Giada De Laurentiis recipe and Nestle Florentine Cookies.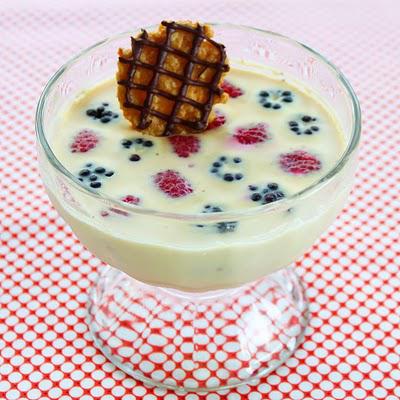 Giada's Vanilla Panna Cotta
Ingredients 1 cup (240 ml) whole milk1 tablespoon (one packet) (15 ml) (7 gm) (¼ oz) unflavored powdered gelatin3 cups (720 ml) whipping cream (30+% butterfat)1/3 cup (80 ml) honey1 tablespoon (15 ml) (15 gm) (½ oz) granulated sugarpinch of salt Directions:
Pour the milk into a bowl or pot and sprinkle gelatin evenly and thinly over the milk (make sure the bowl/pot is cold by placing the bowl/pot in the refrigerator for a few minutes before you start making the Panna Cotta). Let stand for 5 minutes to soften the gelatin.
Pour the milk into the saucepan/pot and place over medium heat on the stove. Heat this mixture until it is hot, but not boiling, about five minutes. (I whisk it a few times at this stage).
Next, add the cream, honey, sugar, and pinch of salt. Making sure the mixture doesn't boil, continue to heat and stir occasionally until the sugar and honey have dissolved 5-7 minutes.
Remove from heat, allow it to sit for a few minutes to cool slightly. Then pour into the glass or ramekin.
Refrigerate at least 6 hours or overnight. Add garnishes and serve.

My notes: I only made half of the given recipeI put some berries in the cup and pour the liquid Panna Cotta over instead of making a berry sauceOther that that I kept the recipe as given, no step-by-step photos :(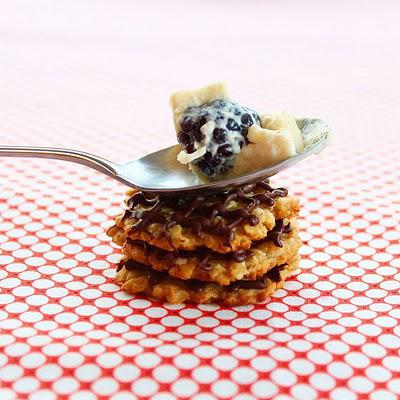 Nestle Florentine Cookies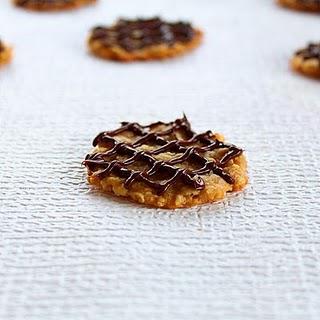 Given recipe
Ingredients:2/3 cup (160 ml) (150 gm) (5.3 oz) unsalted butter2 cups (480 ml) (160 gm) (5 2/3 oz) quick oats1 cup (240 ml) (230 gm) (8 oz) granulated sugar2/3 cup (160 ml) (95 gm) (3⅓ oz) plain (all purpose) flour1/4 cup (60 ml) dark corn syrup1/4 cup (60 ml) whole milk1 tsp (5 ml) vanilla extractpinch of salt1½ cups (360 ml) (250 gm) (9 oz) dark or milk chocolate   I've made in the past Florentine cookies and I knew there are overly sweet, this time I made slight changes : left the sugar completely out and used agave syrup instead of corn syrup. I drizzle some melted chocolate over instead of making Florentine sandwiches. 
 In a sauce pan I melt 1/3 cup butter.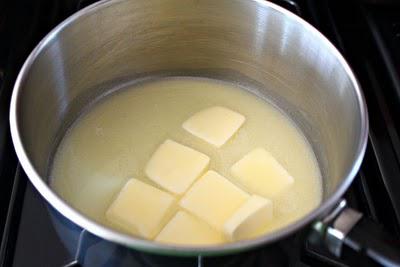 Removed it from the heat and mixed in
1 cup quick oats
.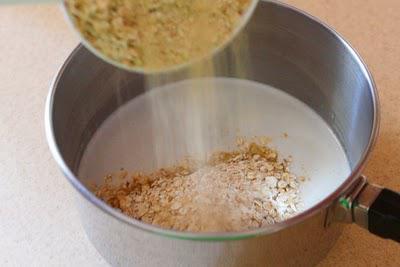 1/3 cup all purpose flour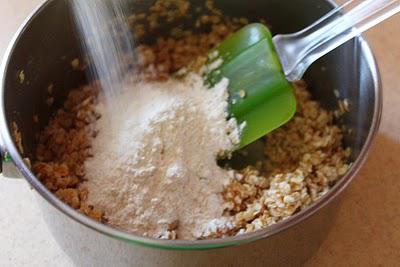 2 tbsp milk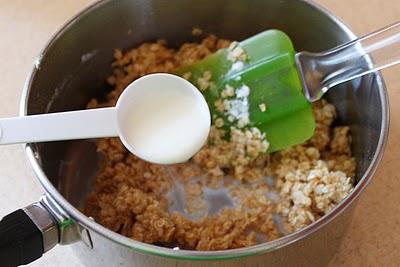 3 tbsp agave syrup
and few drops of
vanilla extract.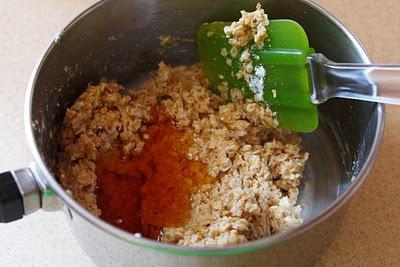 Placed 1 tsp of
dough
onto a
cookie
sheet, flatten with a spatula and baked in preheated oven for about 7 minutes.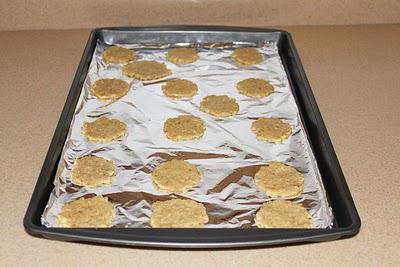 When cooled I drizzled some melted
chocolate
over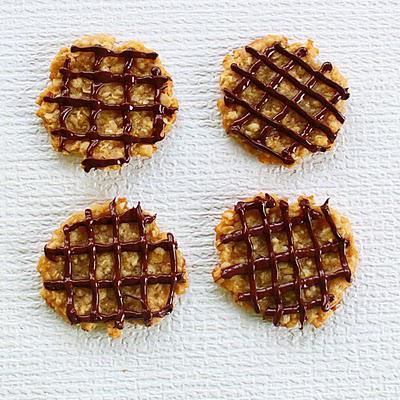 and enjoyed them along with my
Panna Cotta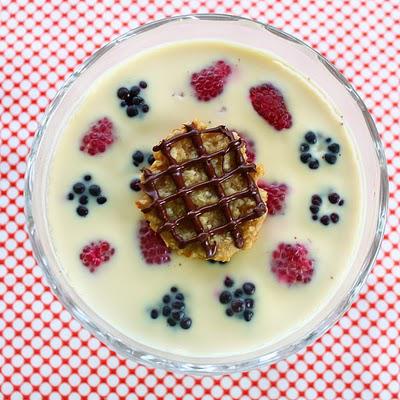 In the end I have to admit that I was a little scared of this challenge since I had some problems working with
gelatin
, but just like working with yeast, you have to keep trying until you succeed. 
Thank you Mallory for this challenge. Looking for ward to new ones. 
As usual, 
Roxana
Thanks for your vote