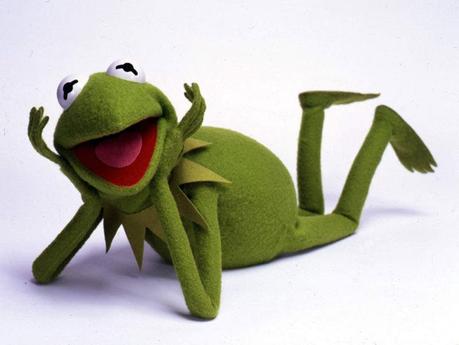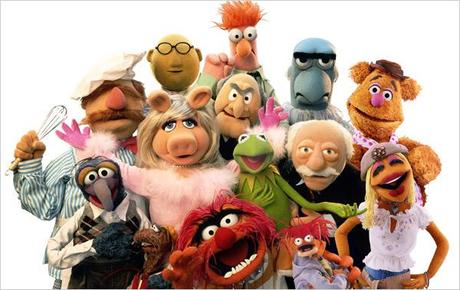 Funny how we spend out entire childhood wanting to grow up, and then through some cruel twist of fate we actually get our wish and grow up, and then…well…whoa…thanks, but on second thought I'd like to be a kid a little bit longer if that's ok with you guys.  If only it was that easy.  Nobody told me the Real World came with cable bills, spotty 3G coverage and responsibilities.
It would have been nice if someone had thought to put that in the fine print of my adult contract before I threw my retainer out and signed my life away.
Luckily there are some things that will always bring back the feeling of those younger days.  Things like bad prom pictures, that hidden box of beat up action figures you found in the attic, and The Muppets.
More dysfunctional then any family on your street, with one song The Muppets could somehow always make everything ok.
They were oddballs.  They were our loyal friends.  They were goofballs, and like it or not we all recognized a little bit of ourselves in them.
Yes, I was probably Gonzo.  There.  I said it.  I own it.
Since none of us are probably going to load up our iPods with John Denver and The Muppets A Christmas Together and jump on the treadmill, you should check out the soon to be released tribute Muppets: The Green Album.  Some of today's biggest performers give us their take on classic Muppet songs from the past.  From indy singers to a little more mainstream, a number of fan favorite Muppet tunes are covered on this disc.
Ok GO, The Fray, Weezer and My Morning Jacket are just a few of the musicians featured, who all show a deep respect for both the music and the history of The Muppets.  It is a very eclectic mix of songs and artists, but a very cool take on some classic Muppet jams from both the TV show and the movies.  There is a little something for everyone.  You're not going to find Beyonce on here.  This is definitely a bit more of a hipster indy crew.  The artist list is shown on the cover shot below…check the link for more info as well.  For all you Muppet Fashionistas out there…if you purchase or download from the official site you also get a very neato t shirt and a retro poster so you can Muppetize your pad.
Regardless of your musical taste I guarantee you'll tap your toes a little bit, possibly even crack a child like smile when no one is looking…and definitely flashback to a simpler time for a few tracks.
A Warm & Fozzie DanCool thumbs up.