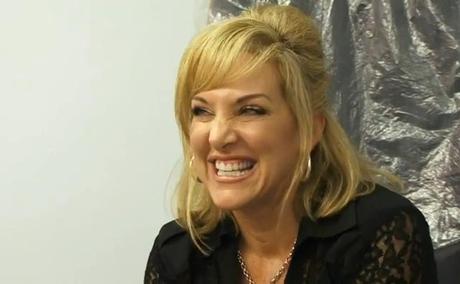 Sing along. I'm Bringing Bump-Its Back. Them other Dance Moms don't know how to act.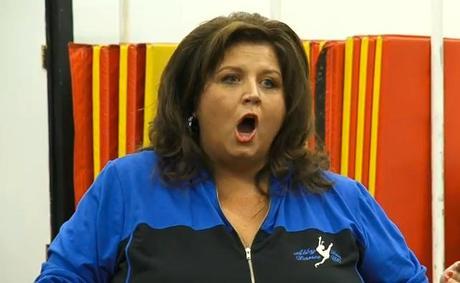 Shut. Up. I would kill for a juicy drumstick as big as that boot Paige is wearing. Literally. I would kill someone for it.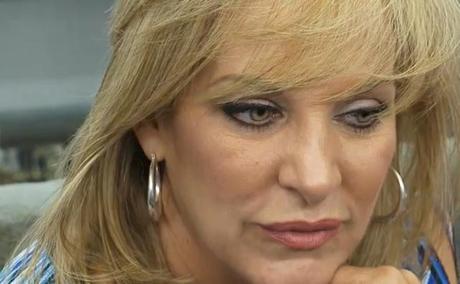 Soon. Very soon, baby girl. My Master Plan is slowly falling into place…bone by broken bone.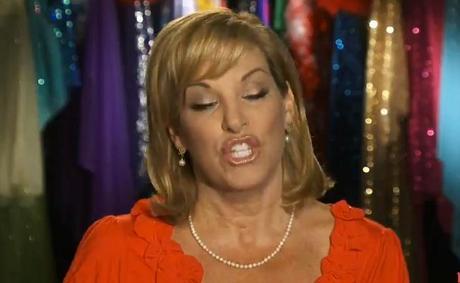 When I close my eyes, Kendall is a really famous dancer. And I'm on "Knots Landing" wearing shoulder pads and fur.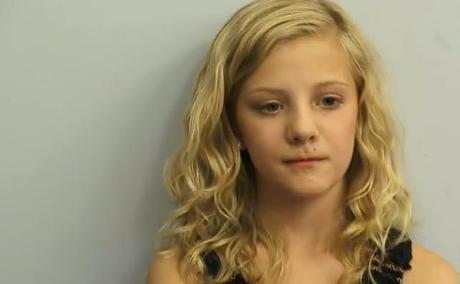 Just. Shoot. Me.
Alouette, Gentille Alouette.
That's French.
French for "I'll break ALL your legs if it will help my kid get in the Group Number."
Knowledge.  The More You Know.
So stay in school kids.  And run like the freakin' wind if you see Jill Vertes coming in your direction, because Mama will do whatever it takes to get Kendall into the ALDC and you do NOT want to get in her way.
That also pretty much just summed up the latest episode of Dance Moms, so if you're short on time you can go now.  You'll miss all the hilarity, but you got the gist of what happened.
For the rest of you with time to kill at work, here we go.
Fresh off a victorious trip to Lancaster, where Abby Lee Miller and her tiny tot dancers brought home oodles of high scores and displayable shiny hardware, it was time to prep for yet another Starbound National Talent Competition.
But as you know…and say it with me…nothing can get done until the Pyramid of Shame is revealed, so Abby whistled everyone into the studio like livestock at a farm bankruptcy auction and got down to bidnezz.
However, during the pointe shoe platoon of mom and daughter soldiers falling into formation it was glaringly apparent that they were missing Kelly, her crazy a** haircut and Paige.
As you will recall last time in Lancaster, Paige had decided to rehearse her backwards whatchamacallit in the makeup room.  Now, personally, I didn't need to actually see the hotel construction blueprints to know that there was probably nothing but solid concrete under the synthetic carpet squares, but for reasons we may never know Paige shot backwards like a Slinky when you flip it down a staircase and immediately doinked her toe.
Turned out she didn't just doink it, she really doinked it.  Which explained why she and Mom were still at the doctor's office having all the little piggies on Paige's left foot scoped out.
But even if the doctor had to cut that thing off at the ankle with no anesthesia, the Pyramid must go on.  So chop chop, girls.
The bottom row was all about Paige, Mackenzie and Chloe.
Proving that even when you're MIA you can get knocked down a peg or two, Paige was at the bottom because of that backwards whatchamacallit.  I guess Abby's reasoning was that compared to a potentially career ending face plant on solid concrete, having your photo taped to the bottom of the Pyramid wouldn't seem so bad.
Mackenzie was there basically because she was Mackenzie.  Love the MacAttack.  No matter how many times Abby pokes her with a stick, Mack just pokes with her tongue through one of those missing tooth spots and goes on like a trooper.
Chloe was there to make room for Maddie at the top, even though Abby didn't actually verbalize it quite like that.  But I'm psychic, and I knew.
Middle row was all about Brooke, her teenage angst and Nia.
Now that you bring it up, even Brooke's headshot looks a little mopey.  It's a pretty photo and all, but it kind of looks like something that would be attached to the resumé of some young soap opera ingenue who's had a rough start to life in Pine Valley, if you know what I mean.  She's already really pretty, but Girlfriend needs to get her smile muscles to work as hard as her core.  She also needs to pop an Advil and foam roll her back muscles, because she was hurting this week.
Nia werq'd it last week with her Laquifa What? sequel, but again…the whole Maddie thing threw a wrench into that climb up the hill.
Finally, Top Spot was again reserved for Maddie, and I hope you all do a better job of faking a surprised look when they throw you a birthday party in the office breakroom next year than you did at that reveal.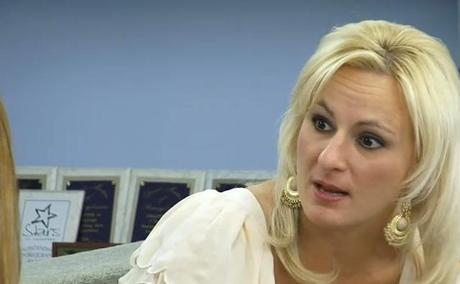 MackAttack, Brooke and Maddie all got solos for the competition.  But more importantly, for the first time after begging for years and years…Chloe finally got her duet with Paige.
One minor KidSpaz later, the excitement was quickly dialed down about 100 notches when Paige klunked into the studio wearing one of those Terminator walking boots on her busted foot.
Yeah.  That duet wasn't gonna happen.
At least not for 4 to 6 weeks anyway.  No dancing for Paige.  Just soft beachy curls and note taking.  Breaking her toe also seemed to have cut into her age-inappropriate hairstyling regimen, because Paige's 'do didn't seem to irritate me as much as it had in the last few weeks.  Granted, it was still borderline fake I.D. photo that you buy on the pier at Hampton Beach and then try to scuff up to make it look like you've had it in your purse forever, but yeah…it was definitely more chillaxed.
So, have you been reading about how all these baby seals are congregating on New England beaches this summer?  And how all these great white sharks are now smelling them and swimming really close to the shore to try and eat them all?
Well.  Stick a Bump-It on one of those great whites, shove it in a mini-van, set its GPS for Pittsburgh…and there you have it.
Jill was back.  Again.  And she smelled the blood in the water.
The podiatrist had barely even licked the x-ray envelope shut and Jill was already in the building trying to slip Kendall into the group number.  She actually swooped down so quickly I thought she might break Paige's other foot in her haste to get some lipstick on her kid and shove Kendall into Abby's face.
Under the guise of being there to "take a class," Jill booted Kendall out of the studio and then swam up to crippled baby seal Paige, who I'm pretty certain started to scribble Save Me in her notepad and then slowly held it up towards the camera lens like a kidnap victim does in the back window of a getaway car.
After telling Paige how sorry she was about her foot, in much the same tone of voice I would use if I was proclaiming how sorry I was that all those Krispy Kreme donuts fell off the truck onto my doorstep unharmed and still warm, Jill scooted up to the Mom Perch to get under everyone's skin.
Side note.  If this whole dance thang doesn't work out, it's probably good to know that Christi has a future in cartoon voiceovers.
I'm just throwing this one out there in case she is ever looking for additional income to put towards all her glitter tops, because I swear the woman channeled Grover from Sesame Street when she started worrying about Kendall now having a spot on the Pyramid.
Or Yoda, maybe.  I couldn't decide.
Place on Pyramid, She Has.
In the midst of all this hub bub, Maddie had to fly out to Atlanta to film her scenes on Drop Dead Diva, because otherwise Lifetime wasn't going to be able to run 72 commercials for the show during this episode.
Seriously.  Lifetime.  We get it.
On the other hand, Kelly didn't get The Diary of Anne Frank, which was the theme for Brooke's solo.  Going forward, she may want to keep in mind that Holly is a school principal and the freakin' book was required 5th grade reading, because Holly's face alone was worth the price of admission.
Not to mention that they even made a comic book out of it, lady.
Since someone else was now going to have to shimmy around with Chloe in the duet, Abby threw together what I guess you would call an audition.  She figured it would be in her best interest to fake one out instead of just telling Nia NO and then giving it to Kendall, because you know how Al Sharpton somehow always magically shows up like an ambulance chaser every time something like that goes down.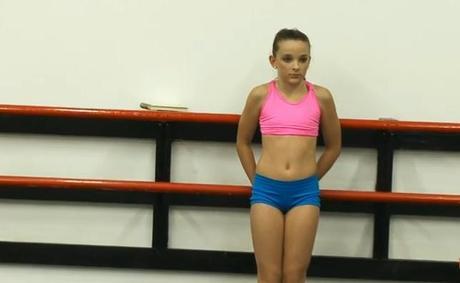 While working on the costumes for the Alouette themed group number, Holly saw what was happening in the auditions and wasn't liking it.  She probably also wasn't liking all the distractions of the Secret Moms on the other side of the Perch.  They were exceptionally active this week.
And who are these people?  Do we ever get to see them?  They're like that other side of the island on LOST or something.   If one of them doesn't do an impromptu puppet show off the back of the couch or stick a sign up behind Melissa's head pretty soon, I'm going to be really disappointed.
Finally, all the Moms put down their French costume scraps and went downstairs to get all up in Abby's grill about Kendall and Jill again.  The usual.
The best part was Holly twirling Nia's beret around on her finger like some crazy Mime who'll cut you if you don't drop 5 Euros in her tin can.  I love Holly.
Then there was about 15 minutes of Jill hissy fits, Jill outfits and Jill hairstyles.
Not for nothing, but I'm starting to think that the girls down at the salon didn't really walk Jill through what to do with her hair when they're not around, because every time we saw her she was trying something else in an attempt to get a handle on it.  But she brought the Bump-It back, and that's really all that matters.
Maddie's trip to Atlanta was just a show within a show for a few minutes, and a cleverly disguised commercial before we broke for the real DDDiva commercial.
Well played, Lifetime.
Finally it was Show Time!
This time around, the competition was set up in the hotel ballroom on one of those parquet floors they roll out for bar mitvahs and receptions.  No platform.  No nuthin.
Full disclosure, I was secretly hoping that a rogue housekeeping cart would roll across the middle of the stage at some point, with one of those delightfully crazy women with Windex in her apron pocket and a pillow under one arm running after it screaming like she works at Taco Bell.
But no such luck.
The group Mime number went off without a hitch, or a Room Service tray, so that was a good thing.  I wasn't quite sure what was happening with Abby's hair when they cut to one of her interview shots right after the number…guess somebody forgot their conditioner that day.  Whoa.
Brooke's back continued to act up until all she could do was lay face down on the floor, which seemed kind of counterproductive since most chiropractors tell you to lay on your back when it hurts to align your spinal cord.  But whatever.
Kelly finally got her Mom Courage up and pulled Brooke's number, figuring that risking paralysis is probably not worth the souvenir Starbound t-shirt.
That resulted in another throw down between pretty much all the Moms, the kids and that lady with the Windex.  Abby swore that Kelly and Brooke were in cahoots to pull the number because they were scared of the level of competition that was out on the parquet, which deteriorated into Abby's declaration that "Lazy Gets You Nowhere!" which in turn gave us one of Holly's patented Whatchoo Talkin' About Willis? faces.
Did I mention that I love her?
Maddie's solo was entitled "This Is Me Over You" which was Abby's poorly veiled middle finger flip to all the other girls.  And it didn't go unnoticed.  I feel sorry for the kid, because she hates that Abby keeps rubbing her successes into the faces of all her little friends, and she really does try to not get all Mini Diva on them.  But Abby won't let up.
It's really gotten to the point where I swear that if Abby had any upper body strength she would pick up Maddie like the Lion King baby and let all the other gazelles gather 'round in awe.
By the way, if you want to know the results of the competition, you may want to Google a site that has a clue what they're talking about.  All I know is that the emcee changed his tie in the middle of the show.  What was that all about?
By the time it was all over, Brooke was still face down, Jill was still phutzing with her hair and wishing that Brooke had been in more severe pain earlier in the week so Kendall could have moved in for the kill and Abby was still hugging Maddie so hard that I thought the kid's head would pop off like one of Kelly's wine corks.
For a little more salt in the wound, Abby then requested that Maddie show everyone her DDDiva routine.  Because she's Maddie.  And they're not.
Next thing I knew there was so much Mom Meltdown going on that my next door neighbor pounded on the wall thinking I was having a party.
Somebody screamed something about Role Models.  Christi accused Abby of sabotaging her daughter.  Abby called Chloe a Sneak or a Snake or both.  Christi called Abby a Whore.  Four times, I believe.
Oh Snap.  She went there.
Then Chloe cried, which set off all the other girls like dominos.  Melissa yanked Maddie out of the room like there was  a shoe sale in the lobby and Holly did another 'Willis face or two.  Maybe more.
Abby then implied that Brooke was past her prime and may never dance again.  You can figure out how Kelly reacted to that one on your own.
Jill just sat back and took it all in, knowing that the more blood that they spill in the room, the closer to the shore she and Kendall can swim.
It got tense.  The kind of tense that smelled like dancing baby seal meat.
And Mama's hungry.