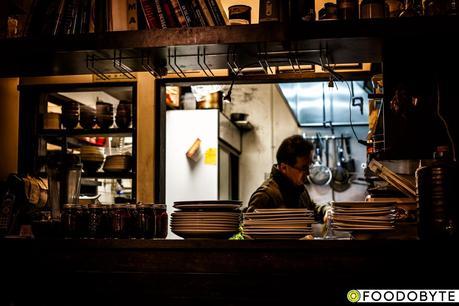 After a crazy legs HIIT workout, Grape and I headed downtown to Damso for dinner. My first visit at this modern Korean restuant was during Akakuro-Buta media tasting. Aside from the beef tacos, I haven't tried any of their regular dishes. Neither has Grape, since this was her very first time.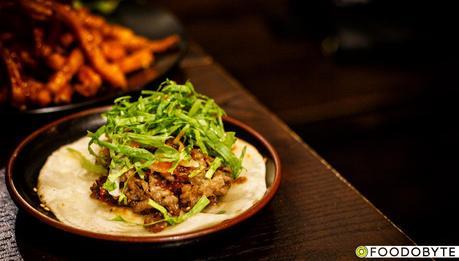 Of course, we had to order a crowd favourite, the Beef Taco. It's a playful mixup of spicy and sweet. Careful though, a shimmering stream of sauce will likely slip and slide down your wrist upon shipment to your mouth.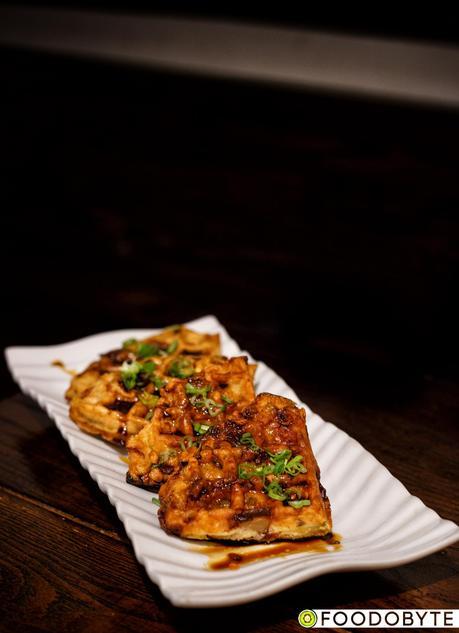 I'm sure everyone's heard of the Korean seafood pancake. What about seafood WAFFLES?! They're made with prawn, scallop, squid, bacon and scallion. The portion size of the quartered waffles seemed much less intimating than a circular pancake. However, they were quite dense and chewy, which expanded like inflatable play castles in our stomachs. Grape only got through one, and I deeply regretted my second piece.
The flavours were pretty good. The savoury sauce had a shy side of sweetness that complimented the seafood.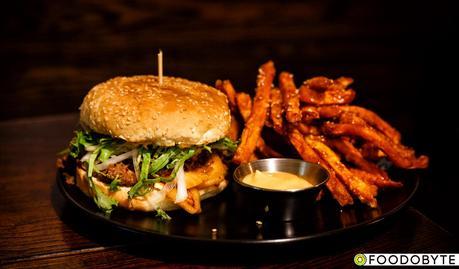 Being the health conscious people that we are, Grape and I decided to stack up carbs upon carbs with the Beef Bulgogi Burger w/ Yam Fries. At first glance, it looked kinda like a Big Mac… mostly due to the generic white bun. It was made with beef bulgogi, roasted kimchi, lettuce and Korean radish. Overall, it was underwhelming… almost disappointing.
The first few yam fries tasted good and crispy (nobody likes a limp fry). However, since the yam itself was already sweet, I thought that the extra drizzle of honey was unnecessary. If the fries were naked, then I might've eaten more.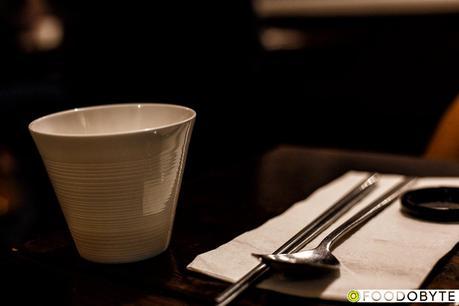 It was a pretty interesting to experience some new twists on Korean cuisine. If I were to return, I'd want to try their Korean lettuce wrap made with 24-hr slow cooked pork.
Final Bytes
No Korean side dishes!!! :(
It's a small restaurant, but sits spaciously
Tacos were legit
Foodobyte's Rating

to eat / to write / to recommend
---