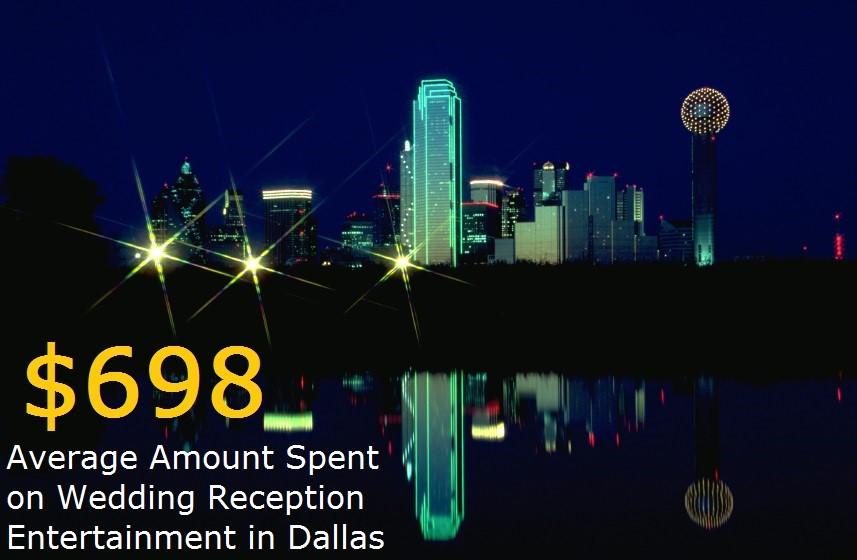 The first question most wedding vendors will ask is, "What is your budget?" It is most definitely something important to figure out before beginning the planning process for your special day. But if you have never planned a wedding before, you probably don't have any knowledge about the cost of a wedding which can make it hard to decide on a budget.
Regional Wedding Cost Series: Dallas, TX
This post is part of our Regional Wedding Cost Series to give you insight into the costs of various wedding entertainment all over the country. Before you take a look at the numbers though, keep in mind that these are the averages and the range can be wide between the highest and lowest priced weddings in your area.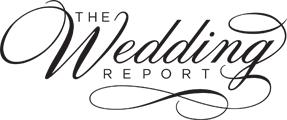 Average Cost of a U.S. Wedding in 2012:
$25,656
Average Cost of a Dallas Wedding: $25,887
Average Number of Guests: 156
Source: The Wedding Report for 2012.
Top Entertainers in the Dallas Area
GigMasters has booked over 65,000 weddings all over the country. We have gathered a list of our top 5 entertainment categories booked for Dallas weddings and included the average cost for each one:
Soloist (i.e. Harpist, Pianist): $420
DJ: $632
Live Band: $805
Variety Act (i.e. Clown, Caricaturist): $362
Dancer: $300
For each of these top entertainment categories, we have included our top booked entertainers in the Dallas area for these categories. These performers are 5-star rated through our client reviews with plenty of experience being booked through GigMasters. To find more great entertainers in your area, browse the GigMasters site – I'm sure you will find the right entertainment for your vision and budget.
SOLOIST – HARPIST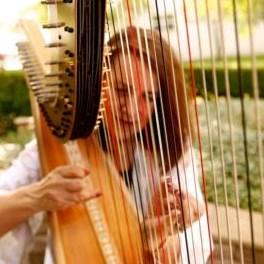 Margaret Atkinson – 4 The Dallas Strings
163 Verified Bookings
GigMasters "Best of 2012" Entertainer. The quality of this string Trio or Quartet's performances is considered one of the best in Texas.
DJ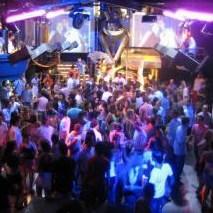 DoubleTake Productions
357 Verified Bookings
Winner of the "Best of 2012" Award, "2012 Top Wedding DJ", "2011 Top Wedding DJ", and "2009 Top DJ." This DJ service performs at over 250 wedding and high profile events every year. Entertainment services include live entertainment, vocal ensembles, mobile DJ, and karaoke services.
LIVE BAND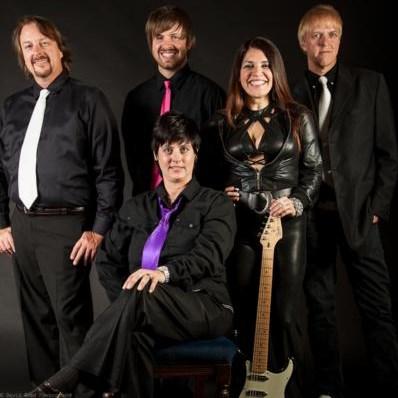 The Wonderfuls
70 Verified Bookings
Winner of the "Best of 2012" GigMasters Award. This professional dance band is known to work closely with their clients and exceed their expectations for their event by adding some fun. Get ready to dance and party the night away!
VARIETY ACT – CARICATURIST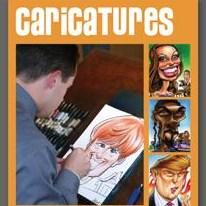 Event Entertainment By Big Time Design Co.
56 Verified Bookings
Awarded "Best of 2012" with a 5-star client rating. With over 20 years of professional experience in event entertainment, Big Time offers caricatures, airbrushed tattoos, henna, face painting, and airbrush T-Shirts.
BELLY DANCER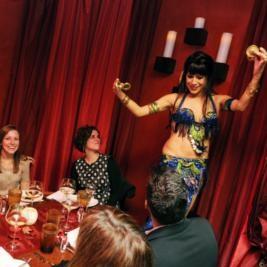 Neenah And Harem Jewels
42 Verified Bookings
The variety of genres the Harlem Jewels offer are professional, family friendly, and amazing with fabulous and beautiful stage presence.
-
About GigMasters
We connect couples with the perfect entertainment and vendors for their wedding day – everything from DJs and bands to photo booths and limousines.