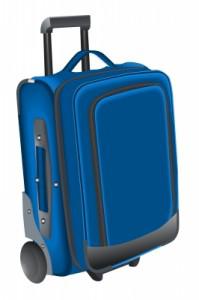 Credit
There is lots of advice on what mum's should take to hospital but with your due date looming there's plenty of things your other half will need to. Your partner will more than likely be in for a long wait to.
I've compiled a list that may be of use :
Toothpaste and toothbrush
Camera/Video recorder
Change ( useful for car park/phone box and vending machines)
Change of clothes
Painkillers
Snacks and drinks
Something to read
Phone charger
A pillow (not all hospitals provide a pillow)
Hand held fan
List of phone numbers
Change of clothes
Baby's car seat
Dad's often get left out in the run up to labor so ensuring they have everything they need will help pass the time.
Feel free to add anything else you think is a necessity.