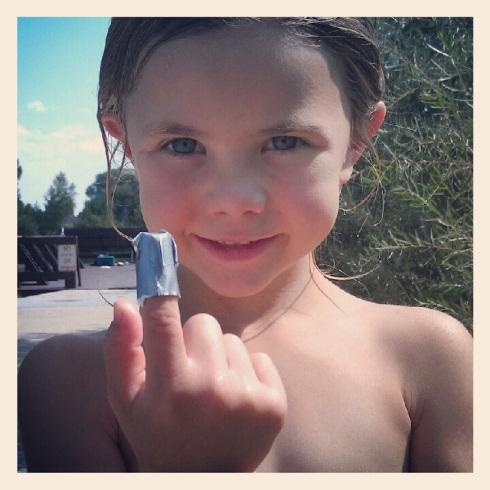 Yet another use for duct tape.
While playing at a pond we frequent, Hellcat managed to weasel a multi-tool out of my pocket, sneak under the dock, pry open the blade, and slice her finger. And then chew me out like it was my fault. Which, technically, I guess…
The only thing that would make this photo more fitting is if she had managed to cut her middle finger.