I was walking through the Overcombe beach carpark when I saw this huge rusty container close to where another new cycle path is about to open, being renovated initially with paint to protect rusty patches.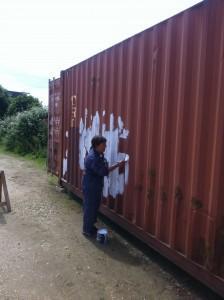 Container for bicycle Store
I wondered what it was and met Jacqui who told me that it was all part of a new project combining a number of Dorset small business. The aim is to create holiday experiences for visitors who want to get out and see the area when on holiday near and around the Weymouth/Jurrassic coastal area.
The container will be the hub for bike rental and when finished fit snugly into the surrounding Lodmoor landscape. There will be kayak rental and tour Company and one or two other Companies involved when the scheme opens later this month.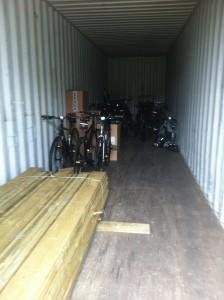 Container interior
Its a hell of an idea, tourism is down in the County and Jacqui believes that visitors will really respond to something different. The cycle path network will be second to none and there are a number of other ideas that could be included like electric bikes to help with the hills and even small electric cars with zero carbon emissions could be included.
Dorset Energized wishes them well and Jacqui has promised to let us know much more about the project as it swings into action, By the way the view across Lodmoor from the container is amazing as is the wildflower path leading from the carpark to the swings.​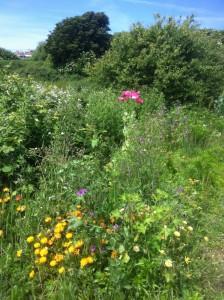 Wild Flower Meadow – Lodmoor