Cyber Monday Sale is entering with the huge big steps you should definitely be the part of the madness only few Days after the mega sale Black Friday. I hope you have saved some bucks to benefit from the various offers the stores will provide.
The last few months of the year is all set to wind up and this is the time when every single person is in a celebratory mood! Adding to all the fun and cheer, you have the massive online deals that are all decked up to help everyone prep up for the festive season and indulge in shopping sprees.
If you love shopping, then this is the perfect time to draw up a wish list and bring home all that you have been wanting to for so long. Whether it is that dream camera, latest mobile, or that LBD  from your favorite fashion brand, or simply a home appliance you can have it all this season with mega shopping event Cyber Monday.
The Monday after Thanksgiving is the biggest online shopping day of the year, and it's also when you'll find the hottest deals. So Gear up for Cyber Monday sales to find deep discounts on electronics, jewelry, toys, furniture, and more.
Stay connected with your favorite retailers, and you'll be ready to snag all the best Cyber Monday deals on your favorite products.
You Will Come Across And You Will Get To Know
What is Cyber Monday?
At What time does Cyber Monday starts?
What To Expect During Cyber Monday deals?
How does Cyber Monday work?
How To Benefit From The Deals On This Cyber Monday?
Tips And Tricks During Cyber Monday Sale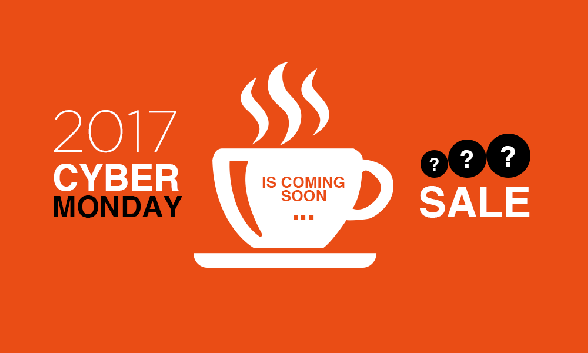 What Is Cyber Monday Sale?
The term "Cyber Monday" was created as a marketing term for the day following Thanksgiving in the US. The meaning is derived from "Cyber" to differentiate from Black Friday that was invented earlier and implemented as an offline sales event. "Cyber" we all are well aware of the word and clearly, it signifies that this day it is all about online sales. "Monday" just tells the weekday the event will happen every year.
Cyber Monday, one of the coolest shopping day of the year. Coming from the USA has now spread all over the country. Cyber Monday is dated on the Monday after Thanksgiving and Black Friday. As Black Friday was originated as an offline sales event, Cyber Monday was introduced when online shopping exploded on a huge scale. This explains also the word "Cyber" in Cyber Monday.
This mega shopping event has some of the best bargains Although it all began in the USA, several other countries have also started with this popular event to lure buyers with unbelievable offers and discounts on almost everything, right from fashion to electronics!
At What Time Cyber Monday Starts?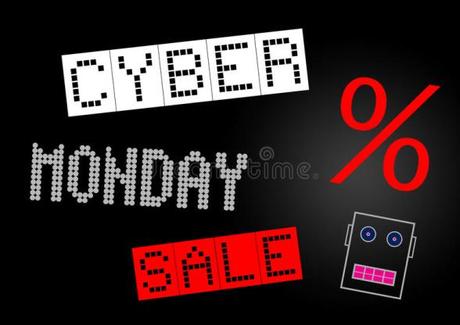 Every store has its own timing to kick-start the deals. Some start at midnight, others start in the morning. Cyber Monday team has already declared some of the deals, and rest You can visit the online stores to find every detail. Anyways, you should stay tuned the whole day as some offers go live during the day and are sold out quickly.
What To Expect During Cyber Monday?
With the mega shopping event approaching, you can expect some of the most unbelievable deals to come your way. Right from electronics, gadgets, mobiles, tablets, fashion apparel, accessories, daily essentials and everything else, you can expect to get it all at lowest prices possible.
Cyber Monday Deals will let you buy the best and the latest, trendiest and newest trends needed for you to gear up for winter and this Christmas! Give your mobiles, laptops a keen alert for this big sale day so that you never miss out on any major deals.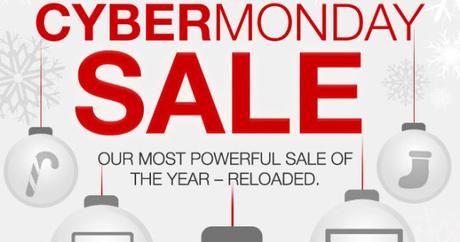 How Does Cyber Monday Work?
The appropriate question should be "how can you make Cyber Monday work for in your favor?"
Cyber Monday is taking place every year and accordingly, each online retailers want the shoppers to spend money before Christmas. So it works as online stores can make quite significant sales on only one day, but also users can make very nice bargains and can procure the best deals for themselves.
How it can work for you? if this is the question then let me tell you that, you can find out the best by browsing through various pages and deals available online, taking a look at the shopping tips and tricks that will actually be helpful in 2017.
How Will You Benefit From The Cyber Monday Deals?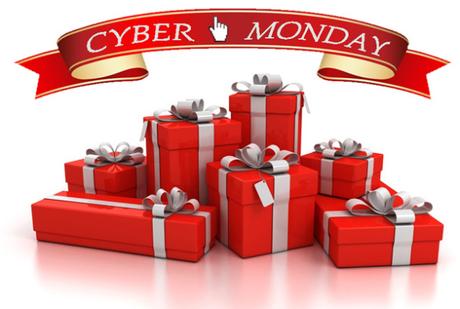 You need to be a smart shopper, to grab the best deals and make the best bargains available online.
Do every bit of the research about various offers, discounts that every E-commerce sites and retailers whip up.
 Find out about best Cyber Monday Sale offers for various products and go for the one that best one that suits your needs.
Sign up for all the online stores to receive special offers like discount coupons, Vouchers, and special promo codes.
You can also download apps to benefit yourself with the best deals, from all your favorite online stores and get exclusive offers as well.
If you wish to make the most of this wonderful shopping an extravagant one, then you need to keep your shopping list ready and head to your favorite shopping destination turn towards the clock at midnight, November 27th!
Tips And Tricks That Is Definite To Work During The Cyber Monday Sale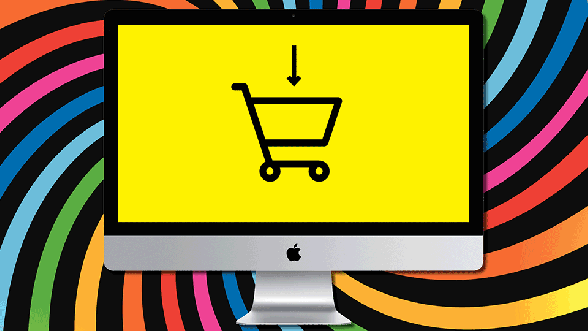 Get social before cyber Monday- Online retailers usually have Facebook pages and Twitter accounts to announce exclusive deals. While online stores might not tell you the exact kind of discounts they're offering on Cyber Monday, they often talk about the hottest products that will be part of their sale.
Do proper research- Research for all the deals and offers that are provided by the online retailers on each store of all the countries.
Join the club to get loyalty benefits from the online stores- If there's an online retail store that you shop at the time and time again, join the customer rewards program to get the extra loyalty benefits. While there might be a small fee to join, your regular purchases will pay off big time. Many rewards programs have exclusive offers and deeper discounts for customers who sign up.
Look For Coupons, Voucher and Promo Codes to enjoy the extensive and extra discounts- The big sale days needs a keen eye for promotional codes. Look for extra coupons/Vouchers/Promo Codes on social media, in emails, and on store websites. And you can often use these coupons and codes on your Cyber Monday shopping and apply them to already discounted items, making your savings that much astonishing.
Have much fun saving!