Early morning, the day after spring equinox, I started my annual journey to North Germany for the CVV Sharing meeting. On the way, I visited some family members and friends before I continued further north to Hude in Oldenburg, Germany.
It was already the 9th "CVV Sharing" and the fourth time we met during the weekend after spring equinox at the seminar center "Lichtblick" ("Bright Spot").
The motto of these meetings is "Experiment – Experience – Expression" and the inspiration given by Sri Parvathi Kumar for the 2018 meeting was:
"The Master permeates within the cerebro-spinal system. Contact within and permeate in Presence."
This year, there was an increased focus on meditation: we followed a meditative alignment every three hours with longer meditations – up to one hour – at 6 am and pm and at noontime.
There were profound exchanges in small groups and in plenary, where we spoke about inner movements and group experiences, and we did experiments with triangular group visualisations.
Friday evening there was an input with group exchange about Sri Kumar's message for the New Year (contained in the Aries Vaisakh News Letter).
Saturday afternoon, two members gave a contribution on "Myth and Music" – one member presented thoughts about Greek mythology and the Lyra – the invention of the instrument by Hermes and the myth of Orpheus and Eurydice; the other member transmitted the myths into guitar improvisations. Later, the group sang a continuous "OM" in different pitches for ten minutes – it created a strong synchronisation of the group. Afterwards there was an exchange about meditation.
Sunday after the morning meditation we assembled on the terrace for a short fire ritual. And while the group sung "Agnaye Swâhâ, Agnaya Idam Na Mama" each group member put a stick into the flames – a thrilling ambiance.
Later, a group member gave an input about the network of light and the experience of Buddhi, and we exchanged about group experiences. Afterwards, we went to a small lake in a nearby forest to speak the Global Peace Prayer and the Invocation for United Europe.
The final round showed that the group much appreciated the longer meditations and all felt very uplifted and inspired. Next year, we will meet again in Hude on the first weekend after spring equinox, for the 10th CVV Sharing.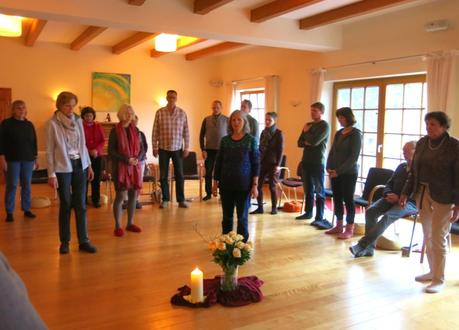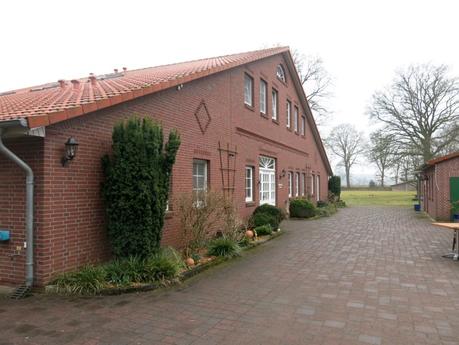 « ‹

1

of

58

› »
&filter;¤t;&gallery;&theme;&open;&open;ℑℑℑ&wd;&wd;&enable;ℑ&enable;&enable;&popup;&popup;&popup;&popup;&popup;&slideshow;&enable;&enable;&enable;&enable;&enable;&enable;&watermark;&slideshow;&tags;&watermark;&watermark;&watermark;&watermark;&watermark;ℑℑ