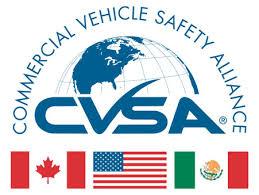 The Commercial Vehicle Safety Alliance's annual International Roadcheck was implemented the first week of June. For nearly 30 years, the world's largest targeted enforcement program on commercial motor vehicles has included the most comprehensive roadside inspection (North American Standard Level I Inspections).
With more than one million inspections completed since it was first implemented, the program inspects nearly 17 trucks or buses every minute from Mexico to Canada in a three day time frame.
Inspectors who are certified through the Commercial Vehicle Safety Alliance search vehicles in order to conduct compliance, enforcement and educational initiatives that uphold safety and security measures. The CVSA estimates that since its inception back in 1988, there have been more than 5,530 injuries avoided and more than 300 lives saved.
In 2013 alone, 24.1 percent of vehicles inspected were put out of service. Brakes were usually the main reason for this, as 49.6 percent of buses and trucks had failed brake adjustment or other brake violations.
Light violations accounted for 12.6 percent of the violations cited, and tires and wheels made up 10.1 percent of the Out Of Service (OOS) orders. When drivers were cited in 2013, Hours of Service (HOS) violations made up 51.8 percent of the citations where the drivers were placed OOS. This was up slightly from the 50.2 percent in 2012. Among the other drivers placed OOS, false logs accounted for 13.2 percent, disqualified drivers made up 10.2 percent, and suspended licenses accounted for 5.2 percent.