As the weather gets cooler here, I've been looking for wardrobe inspiration for the colder months.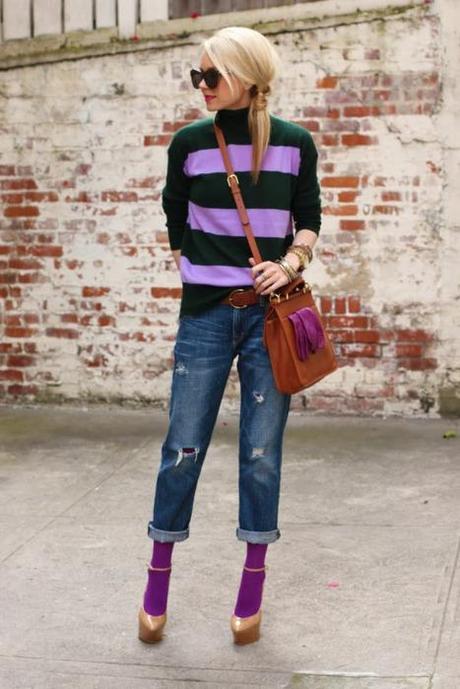 I love the purple accents, tights worn under jeans that show through the holes. Her striped jumper and her purple gloves in the side pocket of her handbag worn over her shoulder – my favorite way to wear my bag also.
I'm not sure about the shoes, I'm not a big fan of those stacked heels. I wore my brogues yesterday for the first time this season – so glad I bought them last winter, I forgot how much I love them!