A Curse of the Lucky
by Nathan Wrann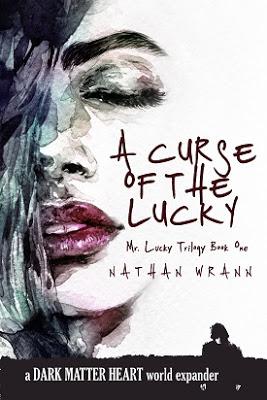 GENRE
: YA Paranormal
BLURB:
Two things that Jack Smith has always had: bad legs and bad luck. With a violent attack at the Tarrytown Independence Day Carnival, that bad luck has caught up to him with deadly consequences. Going on the run with Jaelle–the mysterious girl of his dreams–he descends into a world of curses, blessings, and fortunetelling Gypsies. The deeper he gets, the more he realizes she might just be the one to save his life... or end it.
The Mr. Lucky Trilogy begins with A Curse of the Lucky.
EXCERPT
I was seventeen when I made a choice. I killed a man. I could lie and say it happened so fast I hardly remember, but I won't. No matter how fast something like that happens, there's no way to forget.
And, it wasn't fast at all. It was long and slow and painful for him.
At least, I hope it was.
AUTHOR Bio and Links: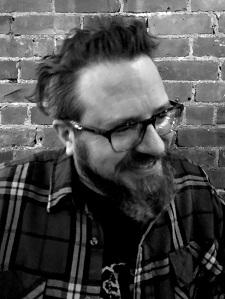 Nathan Wrann was born in Florida and moved around a lot as a child, growing up in New York, New Hampshire, Connecticut, California and finally back to Florida. No matter where he lived you would likely find Marvel Comics or a book in his hand with genres ranging from fantasy (The Black Cauldron), to SE Hinton's teen dramas (The Outsiders), to Stephen King's entire catalog from Carrie through Tommyknockers. At the age of seventeen he joined the U.S. Army as a Military Policeman, and following that, graduated from Southern Connecticut State University with a degree in video production and theater.




Currently Mr. Wrann is a writer, publisher and (formerly) independent filmmaker living in West Haven, Connecticut with his rescued Chihuahuas Napoleon and Gatsby, pain-in-the-butt cat Konstantine, and wife Kimberly. Nowadays, in between books, you'll find him enjoying horror films, YA Paranormal TV series (Vampire Diaries, Sabrina, etc), and the Marvel and Star Wars Cinematic Universes.


Links:

Amazon Author Page: https://www.amazon.com/-/e/B005165L8O

Twitter: @nathanwrann https://twitter.com/nathanwrann?lang=en

Facebook: https://www.facebook.com/AuthorNathanWrann/

Instagram:https://www.instagram.com/nwrann/




Author's Note RE: the Mr. Lucky Trilogy & Dark Matter Heart:

The Mr. Lucky Trilogy is a Dark Matter Heart World Expander. The events in this series take place in the same world, with the same paranormal concepts and rules as Dark Matter Heart, but with all new characters and adventures. Opportunity abounds for crossover stories bringing all the characters together.




It is not necessary to read Dark Matter Heart to enjoy the Mr. Lucky Trilogy, but I think you'll like it.

Get Book Two: From Out of Chaos FREE here

https://mailchi.mp/f5ce21a5921c/freedmh2




Thank you Dear Reader, we have much fun ahead of us.




-Nathan Wrann




GIVEAWAY




Nathan Wrann will be awarding a $10 Amazon or B/N GC to a randomly drawn winner via rafflecopter during the tour.


a Rafflecopter giveaway