Curlvana is a new curly haircare range on the market and I was very excited to try their products. While I have tried their entire range, today I am going to review my favorite product from their line, the Deep Nourish Double Cream Hair Mask. Those who are regular readers of my blogs, know that I have dry, frizzy, wavy hair. Therefore, I make it a point to use a weekly hair mask to tackle the frizz. Earlier, I used to whip up a DIY mask for my curls, but these days, I am always short on time, so a store-bought deep conditioner for curly hair is what I rely on to spruce up my dull, curls.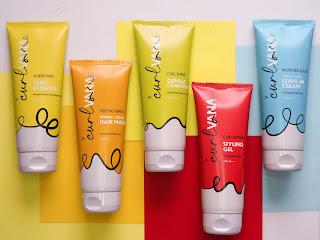 The Curlvana deep nourish double cream hair mask is an excellent find for me. It is a CG-Friendly hair mask that is loaded with conditioning ingredients like shea butter, Jamaican black castor oil, and fermented rice water extracts to hydrate and nourish, dull, dry curly strands. The texture of this mask is very creamy and it spreads easily on the hair. I use it once a week, on days when I have the time to indulge in a pamper session that includes hair masking.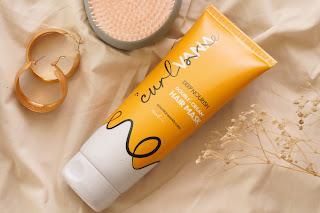 Packaging
The deep conditioner for curly hair comes in a bright orange tube packaging. It consists of 200ml of product and is pretty travel friendly. I particularly like the design, it's quirky, fun, and resonates with everything that curly hair is about. It is priced at Rs 749, which I think is pretty decent given the quantity. A single tube should last for approximately 3 months, for mid-length hair, if you use it weekly. 
How does it perform?
So let's cut to the chase. Curlvana's deep nourish double cream hair mask has been very well-received by my otherwise unruly hair. It has made my hair soft and free-flowing, plus the curls feel nourished and smooth. I can see a big positive difference in what my hair used to look like and how they look like now. 
The best part is, that it doesn't weigh my hair down. The masks that I previously used, made my curls look flat at the crown, but that is not the case with this one. Plus it has strengthened my brittle hair, where my curls feel super nourished and I have noticed less breakage. This hair mask treatment for curly hair helps in detangling the knots making it easier to comb through the tresses. 
India's first glycerin-free haircare range 
Did you know that Curlvana is India's very first glycerine-free haircare range? The line is specially formulated for curly, wavy, and coiled hair, the products work for different hair porosity, helping in reducing the confusion behind which product to choose and for what hair type.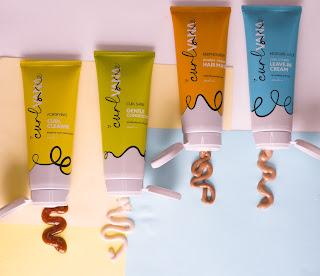 Conclusion
I would definitely recommend this hair mask, to everyone who has curly, wavy, and coily hair because it has nourished, strengthened, and defined my curls. My hair has gone through a lot of wear and tear over the years, and this deep conditioner for curly hair has helped in undoing the damage. 
Curlvana's Deep Nourish Double Cream Hair Mask has become a staple in my hair care regime, and I am definitely going to repurchase it, once I finish this tube. You should try it too and thank me later!