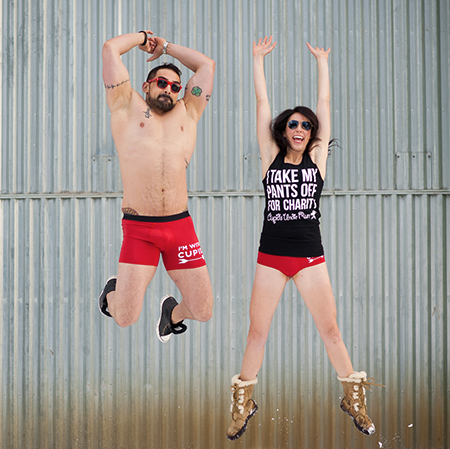 Neurofibromatosis (NF) is one of the rare cancers that I had originally never heard of. NF is a rare genetic disorder that causes tumors to quickly grow on the nervous system at an alarming rate. There is currently no cure for NF but the Cupid Foundation has decided to raise awareness for neurofibromatosis by hosting annual Cupid's Undie Runs all across the US and Australia.
Where Your Money Goes

Since its inception in 2011, Cupid Charities has donated over 11 million dollars to the Children's Tumor Foundation. The Children's Tumor Foundation is the leader in NF research and is currently running 30 clinical trials in the hopes of finding a treatment.
The Run Details
Cupid's Undie Run is a brief 1 mile run followed by an after party to raise awareness and funds for NF. In Phoenix, specifically Tempe, the run is being hosted by Blasted Barley Beer Company on February 11th. Cupid's Undie Run in Phoenix is one I've actually none about for years. When I was conquering my 23 runs in a year, this one was on my list but Spartan Race had beaten it out.
Quick FAQ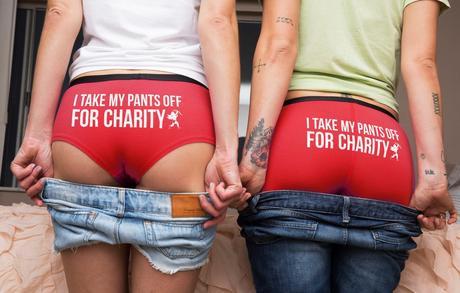 This year I'm super excited to be able to participate for the first time. For anyone who's interested, you DON'T have to be down to your nitty grittys to participate. You can be fully dressed and throw a pair of underwear over the top of your leggings. You definitely don't have to be in shape either. As someone who is out of running shape currently, I wouldn't lie to you about that and embarrass myself. Lastly, if you're worried about everyone getting plastered and having to deal with d-bags at the run, have no fear. Cupid Charities do not tolerate behavior like this and will kick you/them out in a heart beat.
Save Some Money
If you're sold on the idea of how awesome this brief run, big party is then check out their city list here to see if they will be in your area. Even better than that, today only you can save 20% off with promo code "20PANTSOFF" any Undie Run.