Hey everyone,
So this week's post is focused on my March Break trip this year.  It is my senior year of high school so as many kids do all around the world, I had the privilege to have a grad trip of a life time.  I went with a travel organization group called
S-Trip 
 which is a Canadian student trip organizer.  So here are some photos and highlights I wanted to share with you from my amazing trip.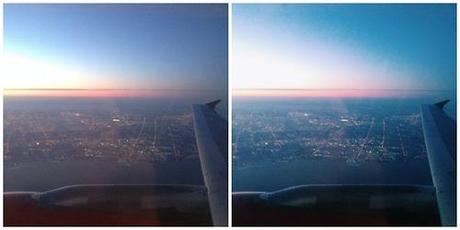 I haven't been on a beach type vacation in a few years so I was super excited to be on the beach and lounge by the pool.  However, this was not like any other beach vacation as the resort was filled with about 100-200 students from all over Canada.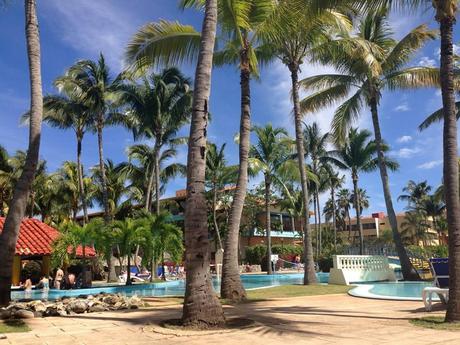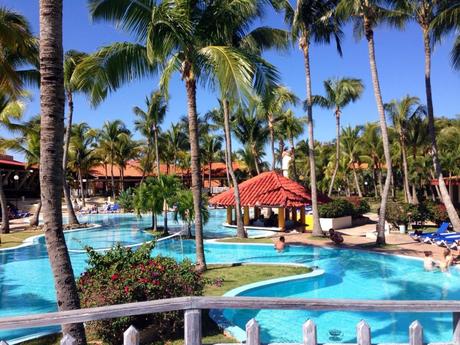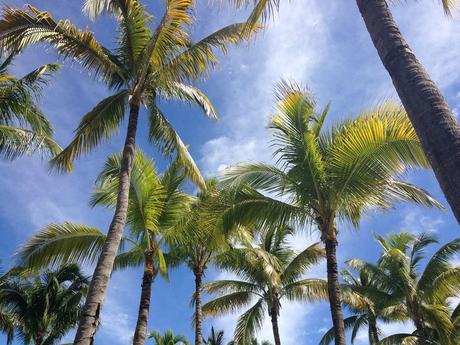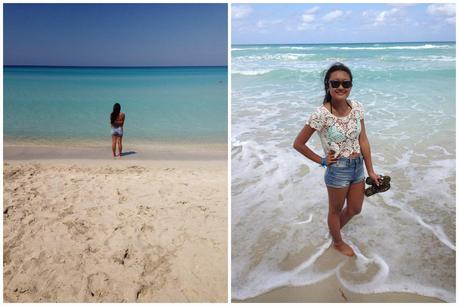 Left: Shorts: Urban Outfitters // Right: Bikini: Triangl Swimwear / Top:New Look / Shorts: Levi's - Aritzia / Flipflops: Tory Burch / Sunglasses: Ray-Bans
So the resort we stayed out in Varadero, Cuba is called the Sol Sirenas Coral.  Honestly, I felt bad for all the people who weren't students because we were probably so loud and annoying.  The rooms aren't the nicest but the actual resort is really nice.  There's a lot of pools and the beach is incredible.  It felt so good to just swim in the crystal blue ocean once again.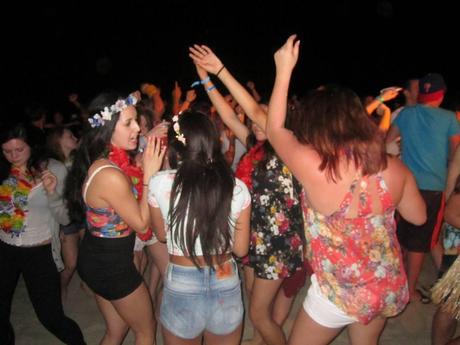 Hawaiian Night Outfit: Shirt: PacSun / Shorts: Levi's - Aritzia / Flower Crown: Aldo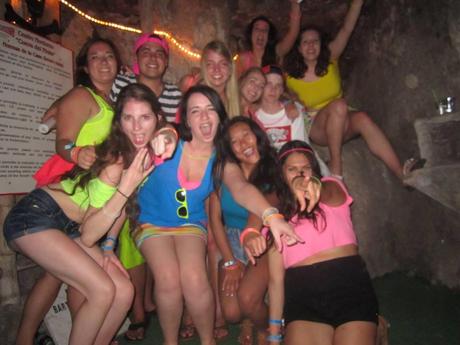 Tight & Bright themed Cave Party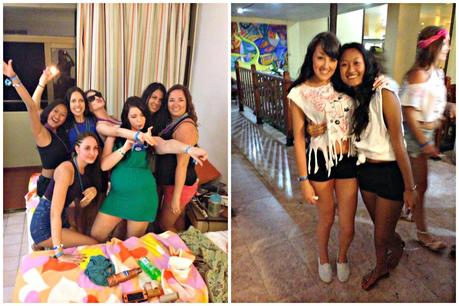 Left: Mardi Gras Night // Right: Grad-fitti Night
One thing unique to the S-Trip experience is the fact that the organize themed parties for the students for most nights of the trip.  I had a lot of fun dancing and partying with my friends every night.  What's a better way to make friends than yelling lyrics at the top of your lungs in a foreign country?  Once again, sorry to all the hotel guests...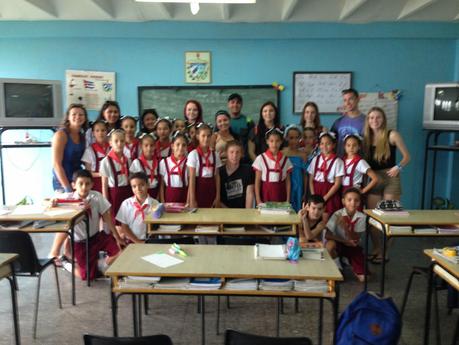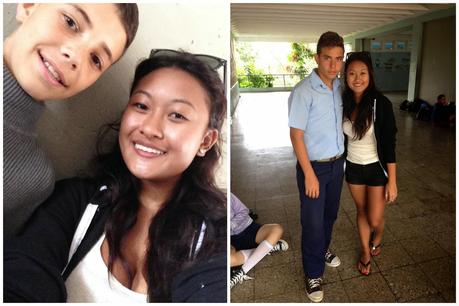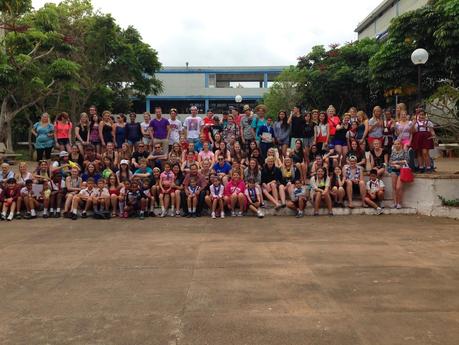 Probably my favorite experience however, was the volunteering excursion.  One day, we got to go to an art school to volunteer there.  When we arrived, we were greeted with an amazing show, showcasing the talents of the students.  We painted walls, scraped railings and just tried to help out around the school.  We also got the opportunity to play with the kids and sit in on a classroom.  It was amazing and humbling to be around these children and it's an experience I never want to forget.  I honestly encourage every person who reads this, if you get one thing out of this post please, to volunteer at a school in a deeveloping country for a day at least.  It's amazing what you learn from the kids and how much you learn to appreciate your own life.  You build a connection with them, and it's a life changing experience.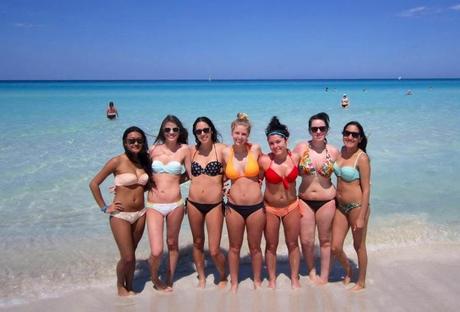 Bikini Top: H&M / Bottoms: Victoria's Secret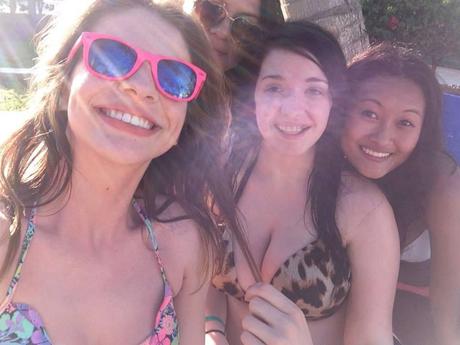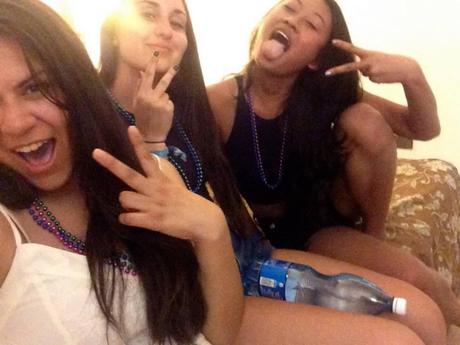 Probably my favorite thing about my Cuba trip is the friendships I've strengthened and all the new friend's I've made.  I came to Cuba knowing 8 people, and only being close to 2.  Since the beginning of the trip I've met over 40 people and have become really good friends with 10 to 15 people.  We have grad trip memories together, inside jokes and a special place in each other's hearts.  My Cuba trip, truly was a trip of a lifetime and I am so glad I got to meet all the great people I met and had the opportunity to make new friends that I can look back on these lifelong memories at.
Thank you so much for taking the time to read about my crazy Cuba trip.  I hope you enjoyed reading this and reading me publicly reminisce about one of my favorite vacations.  I am suffering majorly from post-vacation depression right now and this did not help what so ever.  Let me know about your favorite vacation memory in the comments below.  I promise next week I'll do a style diary since I haven't done one in forever.  I love you all x

Tumblr
 | 
Blog Lovin'
 | 
8 Tracks