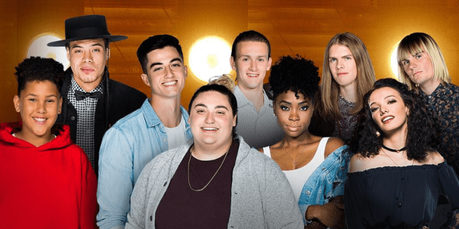 CTV's The Launch wrapped a successful season one with six singles by six emerging artists released to the world.
Week-by-week we watched as a Canadian talent came to the microphone in front of Big Machine's Scott Borchetta and his accompanying mentors, hoping to find themselves with the chance to record, perform and release that week's song. And while we were treated to some very, very talented auditions and performances, only six artists moved on and will forever have the recognition of be launched in season one.
Logan Staats, Elijah Woods x Jamie Fine, The Static Shift, POESY, Jayd Ink, and Ethan Young all did admirable work in The Launch studio and on the live performance stage. They proved to the mentors, and to music fans, that they had what it took to be the right choice, and they've taken advantage of it.
And now, we want to know what you think!
Vote in our poll and tell us who you think did the best job on The Launch. Vote for your favourite song, or artist, and share through your socials to let them know you loved it!
If you don't have them already, here are their Twitter handles - @LoganStaats | @ewxjfmusic | @TheStaticShift | @poesyofficial | @jayd_ink | @ethanyoungmusic
This slideshow requires JavaScript.
If you need a refresher on any of the tracks, or just really want to jam out to your favourite right now, scroll down to your picks and hit play on any/all of the videos.
But don't forget to vote!
Logan Staats - The Lucky Ones
Logan Staats, Interview, Review & 5 Quick Questions
Elijah Woods x Jamie Fine - Ain't Easy
Elijah Woods x Jamie Fine, Interview, Review & 5 Quick Questions
The Static Shift - Wide Awake
The Static Shift, Interview, Review & 5 Quick Questions
POESY - Soldier Of Love
POESY, Interview, Review & 5 Quick Questions
Jayd Ink - Codes
Jayd Ink, Interview, Review & 5 Quick Questions
Ethan Young - Giants
Ethan Young, Interview, Review & 5 Quick Questions