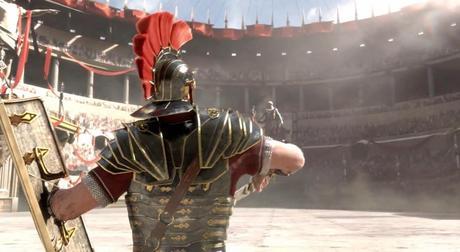 With Ryse at 900p rather than 1080p, the design director says in the age of social media 'everyone's fixated on things that don't matter'.
"Next-gen isn't just about resolution" says Crytek's designer director PJ Estevez.
It's now known that Ryse: Son Of Rome will run at 900p rather than 1080p, a decision that disappointed some eager fans who have pre-ordered Xbox One.  Talking to X-ONE in an interview due to appear in a forthcoming issue of their magazine, Estevez was pressed on whether gamers 'expect a basic level from Crytek graphically'.
"This is the part I really hope to communicate to gamers; if we choose 900p, it's for a very specific reason, because we know what that actually gets us and how much better we can make Ryse artistically by doing that," explained Estevez.
"Don't sweat the details right now. Just play the game, enjoy it and it's going to look beautiful on your flatscreen. It's going to be one of the most amazing looking things out there for a while. I think others developers as their things come out, you're going to see the same thing.
"The next gen isn't about resolution, you know? At least for us, it's about performance, it's about getting more out of story-telling, it's about having games that have no low-res textures in them. That's more about the memory you have. In this age of social media I think everyone's fixated on things that don't matter as much as the kind of passion people are putting into the games that we're making."
Ryse: Son Of Rome will be a launch title for Xbox One.