Yes Jim, But not as we know it!
Introducing… SuperMeat: A new cruelty free meat startup.
Today, even those who choose to eat meat acknowledge that modern farming practices are mostly excessive and overwhelmingly cruel. Of course, there are substitutes for most animal products available, but when it comes to cruelty free meat there are not many great options out there.
There is hope for great meat alternatives though. Israeli biotechnology startup –
SuperMeat
– has an ambitious goal of developing a technology to grow amazing cultured chicken meat.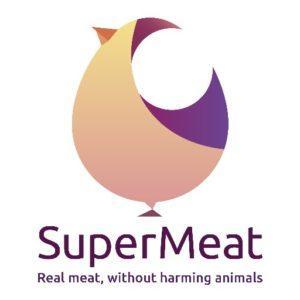 The team was co-founded in December 2015 by Co-CEOs Koby Barak and Ido Savir along with Hebrew University Professor Yaakov Nahmias. The startup is currently running a campaign on
Indiegogo
to get the ball rolling on their project; the goal is to raise at least $100,000. As chicken is the most popular meat in the world due to an affordable price tag attached and great versatility, these gentle animals are one of the most vulnerable victims of modern farming practices. If cultured chicken meat becomes widely available, there will be no need for extensive farming and killing the birds. The goal is to provide affordable, sustainable cruelty free meat to supermarkets, restaurants and at some point, people's homes, by growing chicken breast from the cells of chickens.
Moreover, the process doesn't involve ordering the supply from laboratories – instead, it will be possible to simply purchase a "meat oven", which will do all the work from scratch.
The proposed process of creating cruelty free meat is truly fascinating. It requires removing cells from a chicken and replicating them into tissue, which will eventually grow to become different parts of the bird. The process will be initiated by simply inserting a capsule into the "meat oven" device we've mentioned before. As futuristic as it sounds, the technology is actually over 10 years old – in 2006, Yaakov Nahmias implemented a similar approach to print 3D human liver cells. In his interview to Digital Trends, one of the founders Koby Barak has indicated that SuperMeat aims to "revolutionize the food industry, and promote an animal-free humane solution to world hunger and environmental degradation that will secure a better future for our children".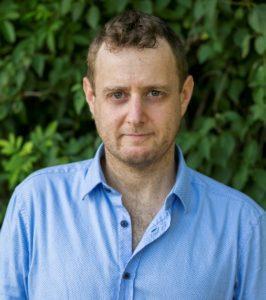 Koby Barak co-founder of Supermeat He then proceeds to add that the project team "is comprised of a diverse group of advocates, scientists, health professionals, and environmentalists, coming together to create an incredible and truly groundbreaking device that will grow real, tasty meat, with zero animal suffering, and reach the market within five years". The downsides? The main question if the world is ready for the change, even though the need for cruelty free meat is apparent. Previous Israeli project with the same vision, The Modern Agriculture, had to eventually quit the game, coming to a conclusion that it's virtually impossible to raise the funds. The not-for-profit model implemented by the projects was likely a mistake. SuperMeat is not giving up though, hoping that the campaign will attract more private backers who will see market opportunities.
Hopefully, over time SuperMeat will get enough investors to make cruelty free meat a widely available staple instead of a curious scientific development.