TAKEAWAY: For the user, the media quartet is not about four isolated platforms but a series of tools that can sometimes be used simultaneously. We must learn to plan and to design accordingly.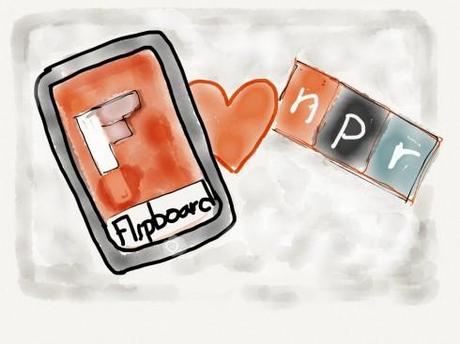 We often discuss the media quartet in this blog: how mobile phones, online, print and tablets coexist in a modern media environment.
While these discussions are usually centered around how publishers, editors and journalists approach the business of news in a multi platform environment, to me it is more fascinating to see it from the perspective of the audience.
The average information receiver out there is migrating from one platform to the other without being too aware of it.  One may read a story in a print edition of a newspaper or magazine, only to be interrupted by life's needs, then continuing that same story on the phone or tablet, and, sometimes finishing it on a PC at work.  We switch platforms as our day unfolds and various platforms become more appropriate and functional: sitting in a bus or train, as opposed to at our desk, or lying down on the couch at home.
Obviously between "lean forward" and "lean back" there is also a third motion, "switch platforms".
Nowadays, one platform may invite another one to join it.  Such is the case with Flipboard, the popular "social magazine" for the iPad and iPhone, which has now added audio via NPR (National Public Readio). A fabulous combination.  This week's update brings in content from NPR, PRI, and a host of independent podcast producers by way of the social audio platform SoundCloud.
The iPad and
TV
We have also observed the until now unexplained phenomenon of the number of people who use their tablet to get information and to read in the evening hours, while lying on the couch or in bed, while watching television.
Most recently, while giving a lecture at the Rochester Institute of Technology (RIT) , I mentioned that this is more common than we thought.  One of my fellow speakers, David Brailsford, told me that he was fascinated by that tidbit of information.
Brailsford, a professor at the School of Computer Science and IT, University of Nottingham, has just sent me an email yesterday about the subject. As it happens, he has conducted his own "unofficial" research and this is what he writes me:
Ever since I heard your talk I've been doing an informal survey on your
observed phenomenon of the youth of today (age demographic 16 to 35 let's
say)  using a tablet device as an ancillary information source while
stretched out on a sofa, in the evening, watching television.

My colleague Steve (age 33) , on the flight back, said " I don't know why
Mario is so surprised. I do this all the time. Mind you I think his
insight about "lean back" devices as opposed to "lean forward" is good. i
DEFINITELY use my iPad for preference (rather than my iPhone) as an
ancillary information device when watching TV."

I asked around at work among colleagues having kids in the 16-35 age
range and a surprising number of them said "YES!! that's exactly what my
kids do!!"
David adds:
The collected wisdom about what, and why, they are doing it seems to be:
       * Checking out on Google/Wikipedia/Facebook actors/actresses etc.
whose faces you recognize but whose name you don't know
       * Looking up Internet Movie database entries if material being
watched is a movie
       * Checking out special offers and local availability for goods
offered during commercial breaks
       * Texting, emailing, tweeting one's friends if what you are
watching gets "tedious"
"This is all on hopelessly shaky statistical ground until far more research
is done. All I'm saying is that my informal mini-survey says "Yes—what
you observed seems to be genuine," David tells me.

So, like a good, synchronized quartet, it seems that our platforms not only do solos, but also harmonize nicely in the lives of our users.  Much to think about when we design each of these platforms, allowing for specific peculiarities of each, but also allowing for their interaction.  This is a subject for editors and designers to approach as newsrooms become more decentralized and make storytelling a more important part of how they plan their work.
The iPad Design Lab: Storytelling in the Age of the Tablet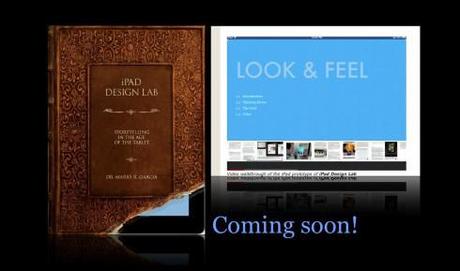 Video walkthrough of the iPad prototype of iPad Design Lab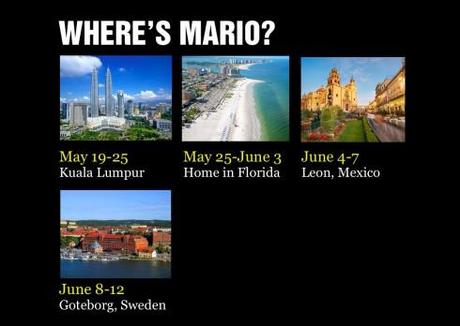 TheMarioBlog post #1023