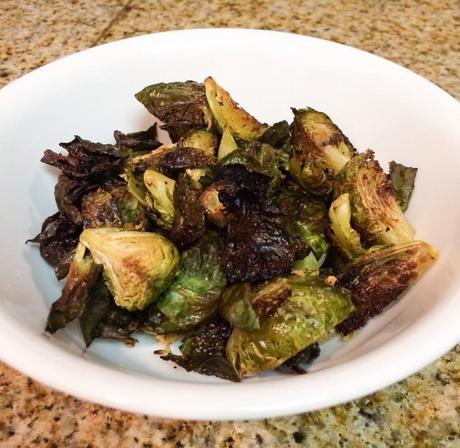 Hello everyone! I am always looking for fun and healthy way to eat more veggies and fiber so here is my Brussel sprout chips recipe :)
Ingredients
1 1/2 pounds Brussels sprouts washed (or one of those tree log looking things)
cooking spray or any kind of oil spray (I used olive oil spray this time)3/4 teaspoon kosher salt
1/2 teaspoon freshly ground black pepper 6-7 garlic cloves chopped
Directions
Preheat oven to 400 degrees F.
 Cut off the brown ends of the Brussels sprouts and pull off any yellow outer leaves. Quarter each Brussels sprout. Cover 2 cookie sheets with foil and spray with the cooking spray of your choice. Place quartered Brussels sprouts onto the sheets, sprinkle with garlic, salt, pepper and spray with cooking spray. Roast for 20 minutes, then turn Brussels sprouts. Switch the cookie sheet from the top rack to the bottom one and the one that was on the bottom rack to the top one for even cooking. Roast about 20 more minutes until crisp on the outside and tender on the inside. Sprinkle with more kosher salt ( I like these salty like French fries), and serve immediately.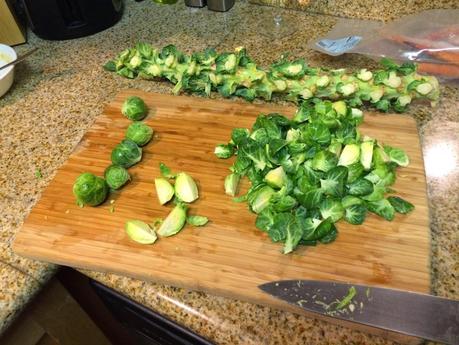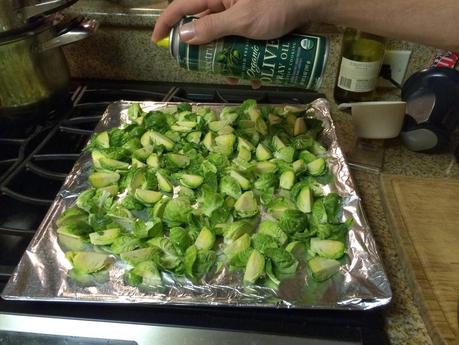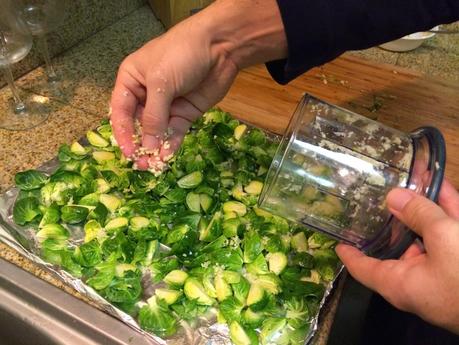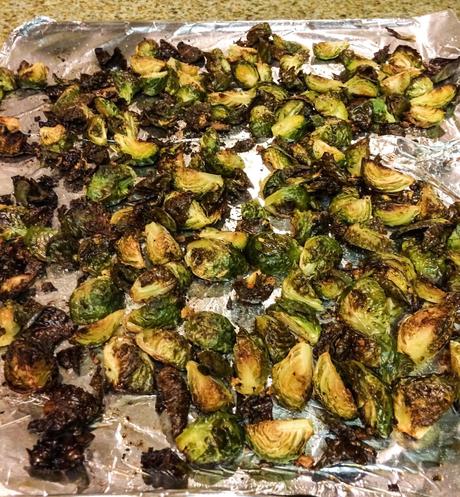 ENJOY!!!! XOXOXOXOX