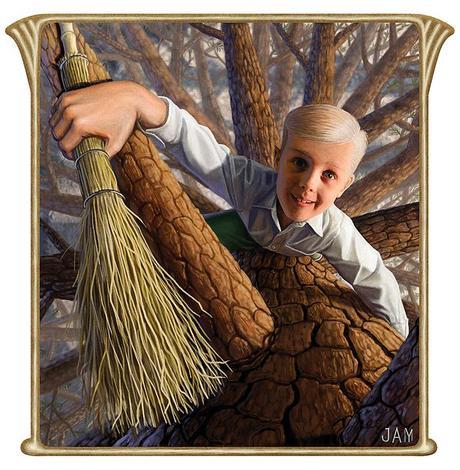 Earlier this year I won a Certificate of Merit for Crispin and the Great Tree cover art from the Society of Illustrator's in Los Angeles, California.
It was on display at Gallery Nucleus in Alhambra, CA from Jan 21-31st.
For the entry fee, hanging fee, print, frame and shipping it was $303. To get it shipped back to me the Gallery said it would cost about $70. They put it up for sale for $150 and it was not worth it to me to get it back. Don't get me wrong, I love this piece. It was just printed and framed to sell. Apparently, I'm not the only one in this same predicament. Ever since SILA has been accepting framed prints for gallery shows they get left with several "orphan works" from many different illustrators. This is of course not the same as the orphan works bill that was in Congress last year they are all just art that needs a home. The other day I talked with Alyce Heath, the Associations Manager of SILA. For the first time ever she offered me to keep the painting there and let everyone I know know about this framed piece that's available at the Gallery Nucleus. So please make room in your home for this print. It would be a lovely addition to any boys bedroom or conversation piece for the living room.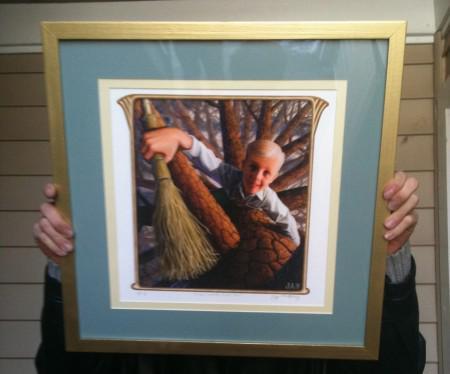 The 12″ x 12″ Artist Proof double matted in a 18″ x 18″ frame is for sale for only $150 plus tax and shipping. Let me know if your interested. Contact me or the Gallery Nucleus for details.