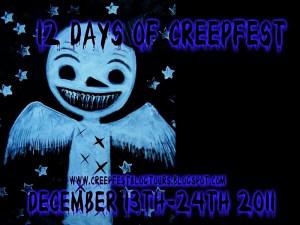 Today I am hosting my third blogger of Creepfest!!
Please welcome Nova Peevy….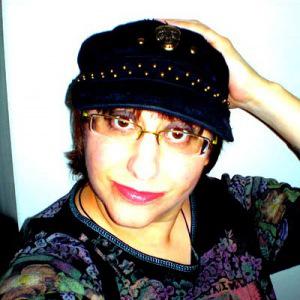 I asked her a couple of questions and here is what she had to say!
1. "A Christmas Story" is my favorite Christmas movie..who is your favorite character from that classic and why? How could it be turned into a horror movie?
My favorite character is Ralphie. I relate to him the best. If I made A Christmas Story into a horror movie, I think I would make the BB gun sentient and possessed by a demon. It would terrorize the neighborhood children.
2. You wake up Christmas morning and reach for your stocking only to realize it is wet and something inside seems to be moving…. inside, you find a miniature and very hungry Cthulu.
Also, here's the link to my contest to win a signed copy of Twisted Tongue magazine with my short story, A Taste of Murder in it: http://norabpeevy.blogspot.com/2011/12/first-creepfest-winner-announced-and.html
Bio: Nora B. Peevy has a B.A. in English with a Concentration in Creative Writing from Cardinal Stritch University. She has been previously published in Deadlines: An Anthology of Horror and Dark Fiction, Twisted Tongue, and other publications. She really wishes she worked in a bookstore in Bordertown, but she hasn't found her way to the Fae side of things, yet.
-Nora
Please stop by her blog "The Demon Stole My Pencil" at http://norabpeevy.blogspot.com/ or her website http://norabpeevy.com/