The Creepfest marches on and oh boy is a lot of fun!!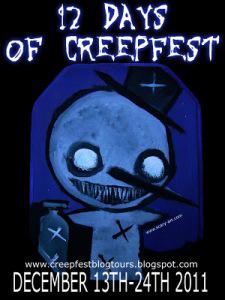 I have been asking authors to share their thoughts on three questions.
Today I have the pleasure of hosting Kim Koning, author of one of the short stories in Tales for Canterbury!
Here is what she has to say:
1. "A Christmas Story" is my favorite Christmas movie..who is your favorite character from that classic and why? How could it be turned into a horror movie?
Mmmh…this was a new movie to me so I had to google it…so I can't pick a favorite character until I watch the movie…but as for horror movie…a kid wanting a bb gun for Christmas I could totally see that being horror movie…I would say the kid would be the Ghost of Christmas Past of Freddy Kruger and because he didn't get the bb gun he swears off Christmas and decides to take revenge every year on Halloween – the perfect antidote to Christmas.
2. Finish the thought: You wake up Christmas morning and reach for your stocking only to realize it is wet and something inside seems to be moving…
I slowly turn the stocking upside down and shake it, jumping back at the same time…I hear a soft whimpering and look down at my feet. Bright green eyes in pitch black fur, soaked from last night's rain, glare back at me. I giggle as my kitten looks at me accusingly even though I have caught her red-handed trying to steal my Christmas candy.
3. Her entry in the "The Creepiest Ornament Contest":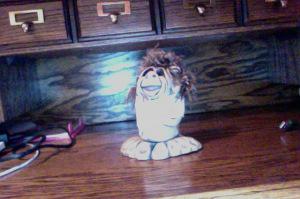 Be sure you stop by her blog "Wrestling the Muse" for a chance to win a free copy of Tales for Canterbury here!!
More about Kim and her work: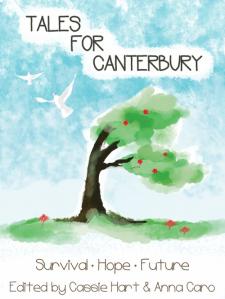 Book – Tales for Canterbury – Short Story Anthology containing my debut short story "The Ring of Fire" (YA Dystopian) and 33 other authors among them a story by Neil Gaiman. All proceeds from sales for this anthology go to The Red Cross Earthquake Appeal, so not only do people get a great anthology of stories – everything from zombies to magical realism and dystopians – but their money goes to a good cause.
Here is the link to buy
Come back soon…there are more great guest bloggers lined up!