You have your typical wireframe earring stands, the fancy dress mannequins and other tree-like or grater-like structures. After searching my home for any of the listed, I came up empty-handed. And sometimes, frustration is a fortune because I turned my creative gears on. I found these small furniture sets that I used to collect all the time but really, you can use any of those misfit dollhouse chairs you have lying in the back of your closet.  
Featured below are some of my faves from my earrings collection!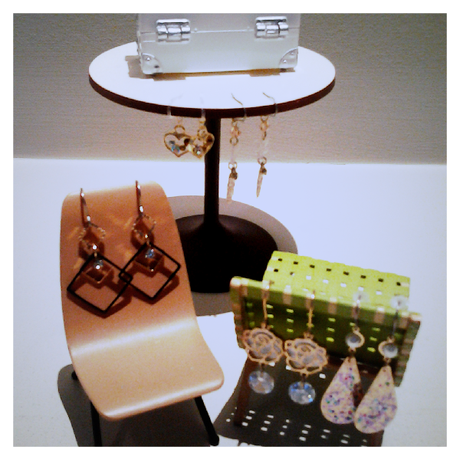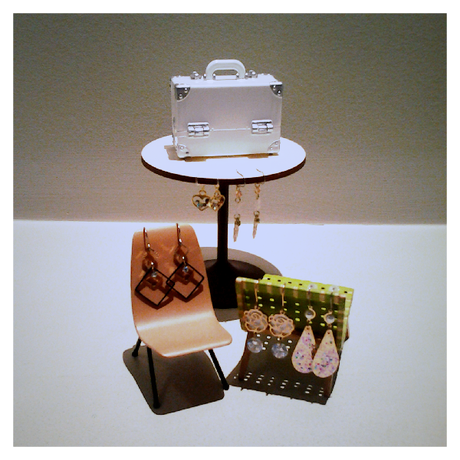 The make up case you see was part of a Japanese brand called Re-ment that is well-known for their miniature collectibles! You can check out some of their other products here.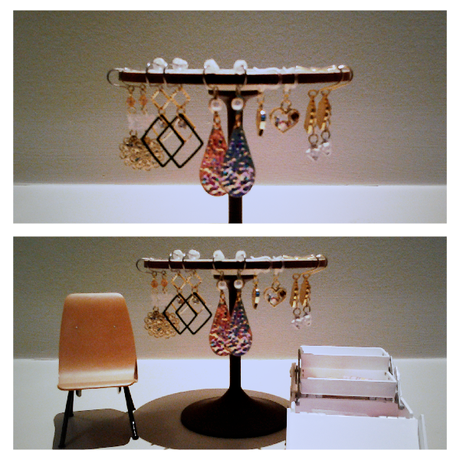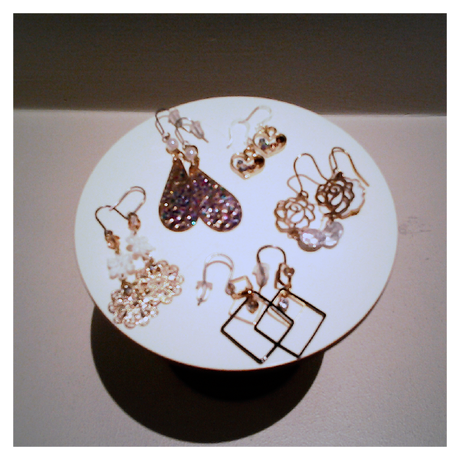 Liking what you see? Pin'em and share :)
More ideas:
1) Cute themed furniture set
2) Mini modern table
3) Simple modern chair
So how do you store your earrings? :)