Walls aren't just for hanging framed art or pictures. These rooms have been decorated with hanging unusual native tribal masks and woven baskets, which make for a great change from the usual family pictures.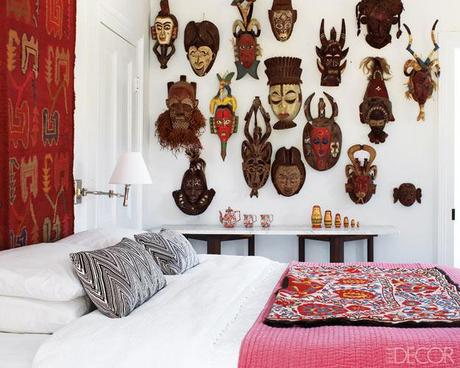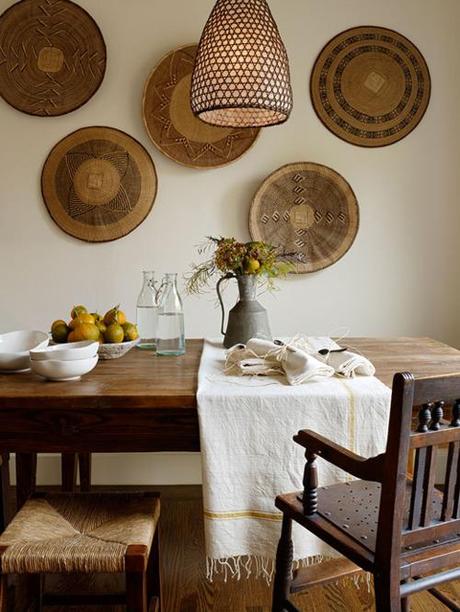 I don't know how I would go sleeping in a bedroom with all those masks staring at me though…I think I would have to put something like that in a room or hallway.
You would probably be surprised at what you have stashed away in a linen closet, attic or garage that you could give life back to by turning it into a wall hanging. I have a hand painted Turkish plate that takes pride of place in my kitchen (thank you Bff for that!) You could always try hunting something down at a garage sale or swapping something from your home with something from a friend?
Have you ever tried sharing art with someone?