Isn't this giant wall decal a great idea? I would love to have a favorite picture of my girls on the wall in our house.  A favorite picture of a pet would also be nice.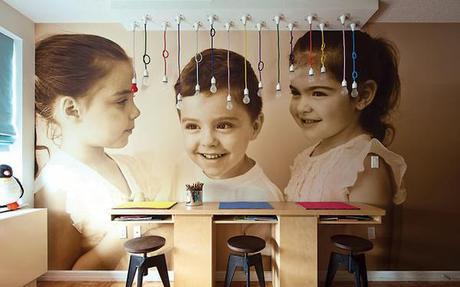 I've also loved the idea of a forest scene on the wall in my bedroom. I just always felt I would have sweeter dreams surrounded by images of nature.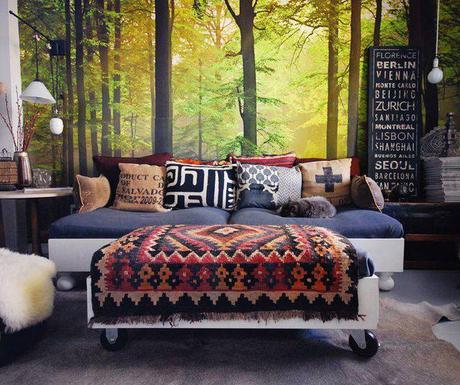 What image would you like to see blown up and wallpapered onto your bedroom wall?
Images via here and here.