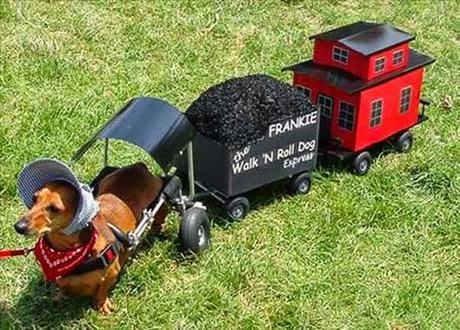 Frankie the adorable Dachshund becomes the conductor for this train costume |
Frankie the Walk 'N Roll Dog

Halloween is the time of year when many of us dress up in costumes and celebrate this festive holiday. For dogs, Halloween costumes are now becoming more elaborate, but what about disabled dogs? They deserve to be a part of Halloween too! So let us celebrate disabled dogs with some of the most creative Halloween costumes ever created!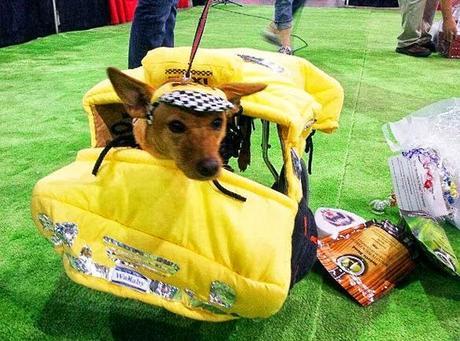 A wheelchair-bound dog in a taxi cab costume | facebook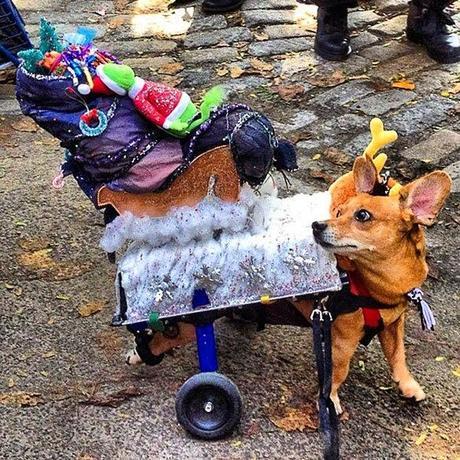 Oscar the disabled Chihuahua is dressed as Max from "How the Grinch Stole Christmas"  | doggiewheelchair.com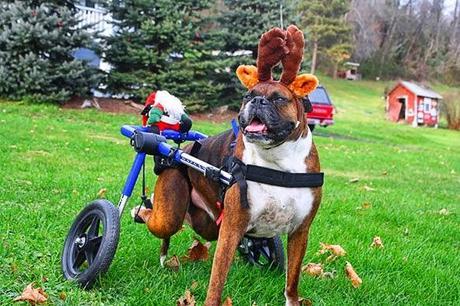 Reba, the disabled Boxer is Santa's Reindeer | 
doggiewheelchair.com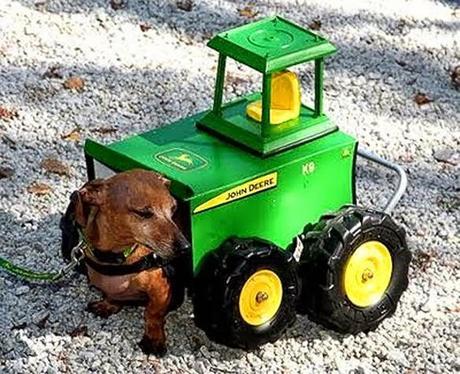 This disabled Dachshund sports a John Deere tractor outfit | Frankie the Walk 'N Roll Dog